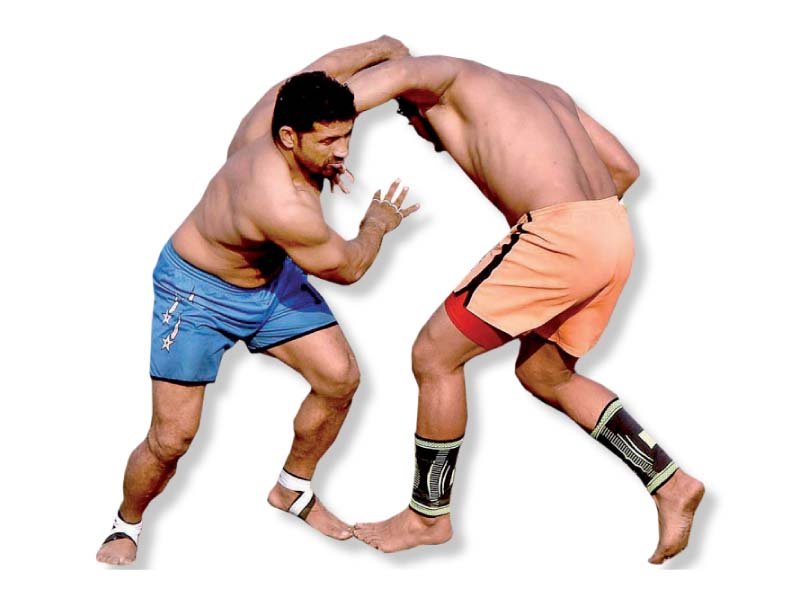 ---
LAHORE: Punjab will host its first Kabaddi World Cup with fanfare from February 9 to February 16.

Presiding over a meeting related to Kabaddi World Cup 2020's arrangements on Monday, Lahore Division Commissioner Saif Anjum said Pakistan was now open for all world sports events on its soil. He told the officials concerned to make all arrangements for the major event while keeping in view its importance.

He said the world cup would be held for the first time in Pakistan. He said all related departments were on board in preparations for the grand event. Kabaddi teams from 10 countries, including Australia, England, Germany, Iran, Azerbaijan, Sierra Leone, India, Kenya and Canada, are participating in the world cup. The matches will be held in Lahore, Faisalabad and Gujrat.

The commissioner highlighted that two control rooms equipped with CCTVs and two makeshift hospitals would be established at the teams' place of stay and stadiums. The opening, semifinal and final matches will be held in Lahore. Special counters will be established at airports to welcome all foreign teams.

The meeting was attended by Lahore CCPO Zulfiqar Hameed and representatives of Punjab Sports Board, Kabaddi Association, civil defence, police, directorate of protocol, traffic police, Rescue 1122, Lahore Waste Management Company (LWMC) and other departments. The CCPO told the participants that security audit of the hotels, routes and stadiums would be done to make arrangements as per the standard operating procedure (SOP). The city police would ensure foolproof security for the international event, he added.

Meanwhile, Punjab Minister for Sports Rai Taimoor Khan Bhatti termed the hosting of Kabaddi World Cup 2020 in Pakistan a historic occasion. He highlighted that an attractive promo of the Kabaddi World Cup 2020 had been released. "We are spreading a message of peace as per the vision of Prime Minister Imran Khan through this grand event being organised jointly by the Punjab government, Sate Bank of Pakistan and Pakistan Kabaddi Federation (PKF). The participation of world's top kabaddi stars will make the grand event worth watching."

PKF President Chaudhry Shafay Hussain said preparations for the event had been completed. "We will welcome families in the Kabaddi World Cup matches being organised in Lahore, Faisalabad and Gujrat," he added.

Earlier, the circle style Kabaddi World Cup 2020 matches were planned in January, but owing to unfavourable weather conditions the event was postponed. The winning team will get a cash prize of Rs10 million, whereas the runners up will receive Rs7.5 million. The team coming third will win Rs5 million.

All the six previous editions of the tournament took place in India. The inaugural championship took place in Ludhiana from April 3 to 12, 2010. Subsequent world cups took place every year, with the exception of 2015, 2017 and 2018. India have dominated the Kabaddi World Cup, having won all six competitions. Despite losing to India in 2010, 2012, 2013 and 2014, Pakistan hope to clinch their first Kabaddi World Cup this year.

Published in The Express Tribune, February 4th, 2020.