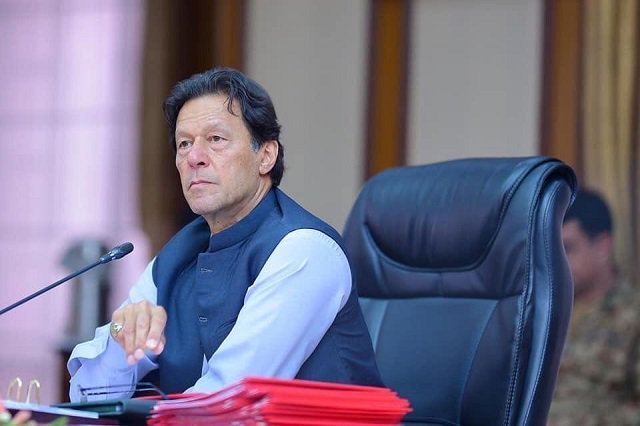 ---
ISLAMABAD: After successful completion of CPEC's phase one, Prime Minister Imran Khan has directed all concerned ministries to set goals for schemes and ensure inter-governmental coordination for early conclusion of phase two of the multibillion-dollar project.

"The projects should be finalised on the basis of socioeconomic development and be completed at the earliest," the prime minister said while chairing a high-level meeting held to review the progress on various projects under the CPEC on Tuesday.

Adviser to the PM on Finance Dr Abdul Hafeez Sheikh, Minister for Economic Affairs Mohammad Hammad Azhar, Minister for Planning Asad Omar, Minister of Naval Affairs Syed Ali Haider Zaidi, CPEC Authority Chairman Lt Gen (retd) Asim Saleem Bajwa, New Pakistan Housing Programme Chairman Lt Gen (retd) Anwar Ali Haidar and senior officers were in attendance.

The prime minister directed the government officials to ensure early completion of the CPEC projects. "At the same time, the consultation process for future projects should also be completed on a priority basis," he added.

CPEC's second phase can put Pakistan's economy back on track

PM Imran also directed that a detailed briefing be given at the next review meeting.

The meeting would be apprised of the progress made on projects under CPEC's phase two, which includes removing barriers in development work and details of future plans.

The prime minister told the CPEC Authority to expedite the implementation process of various projects under phase three.

"China has helped Pakistan in difficult times. CPEC is a manifestation of multilateral Pak-China relations," said Imran, adding that China's experience in promoting social sector, alleviating poverty and boosting agriculture sector needs to be fully utilised.

The prime minister was briefed on the progress made on short-, medium- and long-term projects under CPEC.

PM Imran was informed about the progress made on different projects, including energy, roads and rail network, as well as Gwadar port in the first phase of CPEC while under the second phase, industrial cooperation, agriculture promotion, socioeconomic development, tourism and other projects were discussed.

The meeting was informed that most of the energy and road projects in the first phase of the CPEC were complete while work on Gwadar port and airport was in different phases of completion.

It was also informed that the Orange Line project was complete while feasibility consultation on Quetta Railway is under way.

With regard to industrial development, the participants were apprised that the prime minister recently laid the foundation stone of Allama Iqbal Special Economic Zone while the foundation stone of Rashakai Special Economic Zone would be laid in February. Further, soon the bidding process of Dhabeji Economic Zone would be completed.

Different proposals for projects regarding education, health, housing for low-income people, poverty alleviation, and curbing nutrition deficiency and stunting under phase two of CPEC were reviewed.
COMMENTS
Comments are moderated and generally will be posted if they are on-topic and not abusive.
For more information, please see our Comments FAQ