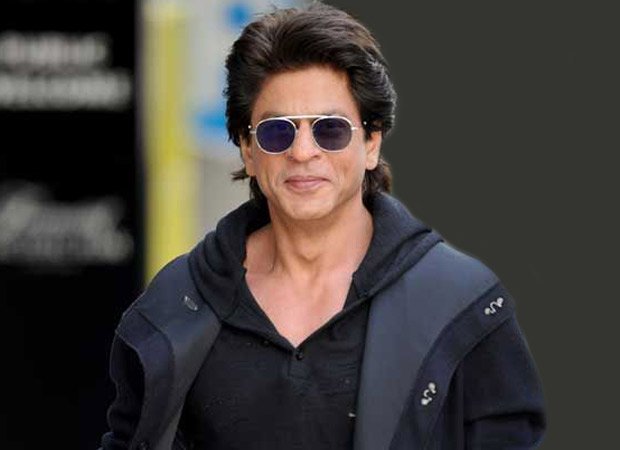 ---
Bollywood badshah Shah Rukh Khan (SRK) had been attracting quite some heat of late for not speaking on India's current socio-political climate.

But he redeemed himself on a special Republic Day episode of the reality show Dance Plus, wherein he spoke of how he and his wife Gauri have taught their children that they do not belong to any religion, reported India Today. 

https://www.instagram.com/p/B7xurS_FU4g/?igshid=d7ip64b24tux

"We never talked about being Hindu or Muslim. My wife is a Hindu, I'm a Muslim and my children are Hindustani," said Khan.

The Zero actor went on to add how they often have to deal with situations that require his children's belief system to be specified. "In school, you know how we have to fill out forms and they ask for religion? When my daughter was young, she asked me what religion we belong to and I told her that we are Indians and have no religion," SRK recalled.

Hailed as King Khan in the fraternity, SRK has been vocal about not imposing any religion on his children. He has even gone on record  previously to say that he gave his son Aryan and daughter Suhana "names that could pass as generic (pan-India and pan-religious) names."

https://www.instagram.com/p/B6wZUB_Fukn/?igshid=1r3xh6el7k2l8

SRK said, "The Khan has been bequeathed by me so they can't really escape it."


WTF does SRK's first statement "My kids are Hindustan" even mean? It's utterly meaningless.

SRK to daughter: "We are Indian. We don't have a religion, nor should we have one."

This is a slap in the face to all Indian Muslims suffering under Hindutva. https://t.co/ezdQNFirmE

— sameera khan (@SameeraKhan) January 26, 2020
AbRam - Papa What religion we are?

SRK sir - We are all Indians 🇮🇳 son, we don't have a religion..

That's my Idol ❤️ #DancePlus5

https://t.co/YvPlC1rdxf

— Jagatjit (@iamJagatjit45) January 25, 2020


The statement has elicited mixed reactions from people on social media, with many labelling it 'meaningless.' Others have been hailing SRK as an idol for speaking up.


The only kind of Muslims that can effortlessly survive in Modi's India are the ones who disown their religion and their religious identity completely, just like SRK!https://t.co/nVgeWyZenu

— Kiran (@KiranW_) January 26, 2020
When @iamsrk says his kids are Hindustan, he's referring to NATIONality. The NATION from which they were born. When he says they have no religion, he means they are ALL religions because in India, all(or most)get along in harmony.
☪️🕉✝️🧡🤍💚

— Maryam Khan 🇱🇷🇮🇹 (@Devoted2SRK) January 27, 2020
Have something to add to the story? Share it in the comments below
COMMENTS (1)
Comments are moderated and generally will be posted if they are on-topic and not abusive.
For more information, please see our Comments FAQ