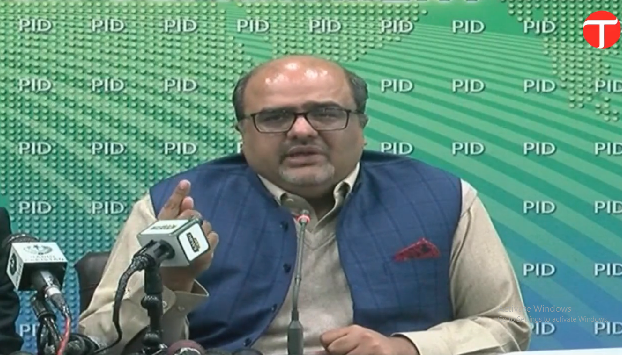 ---
ISLAMABAD: The Supreme Court has raised questions on the legality of government's Assets Recovery Unit (ARU) which unearthed information related to foreign property of the family of top court judge Justice Qazi Faez Isa, who's facing a presidential reference.

The ARU had been established by Prime Minister Imran Khan to bring the looted amount from foreign countries back to Pakistan, and is headed by Special Assistant on Accountability Mirza Shahzad Akbar.

The full court bench on Wednesday pondered how the ARU notification could be issued without legal backing as its mandate was similar to that of an income tax officer.

While Justice Mansoor Ali Shah questioned who authorised ARU to initiate probe against an apex court judge, Justice Maqbool Baqar asked whether the prime minister could delegate his powers to a special assistant.

Another judge wondered if action could be initiated against a justice on the basis of information acquired illegally.

Raza Rabbani, counsel for Sindh High Court Bar Association, told the court that the ARU was notified on September 19, 2018 following a decision by the federal cabinet.

Citing the Terms of Reference (TORs) of the ARU, he said the unit was set up for full-fledged inquiry, and had "too many powers" than it needed merely to collect information.

Referring to the documents presented along with his petition, Rabbani said the ARU had tasked the Federal Bureau of Revenue (FBR), the Federal Investigation Agency (FIA) and intelligence agencies to investigate, probe and inquire matters related to Justice Isa.

Detailing the TORs, he argued that the ARU rules violated constitutional provisions as what the ARU did in Justice Isa's case by far exceeded "collection" of information.

The recovery unit, he added, acted against the top court judge on its own, and that the ruling Pakistan Tehreek-e-Insaf (PTI) and Muttahida Qaumi Movement (MQM)-Pakistan were both targeting Justice Isa and Sindh High Court judge KK Agha as they were not content with their judgments.

Rasheed A Rizvi, counsel for Sindh High Court Bar Association, Karachi Bar Association and the Pakistan Federal Union of the Journalists (PFUJ), said the ARU had no legal standing, and hence all material collected against Justice Isa was illegal and unauthorised, and the presidential reference was liable to be quashed.

He argued that ARU was not part of the government under the Rules of Business (ROB) in any of the schedules, adding, "Accountability must be transparent…nothing is transparent in this case."

The hearing of case has been adjourned until Monday.