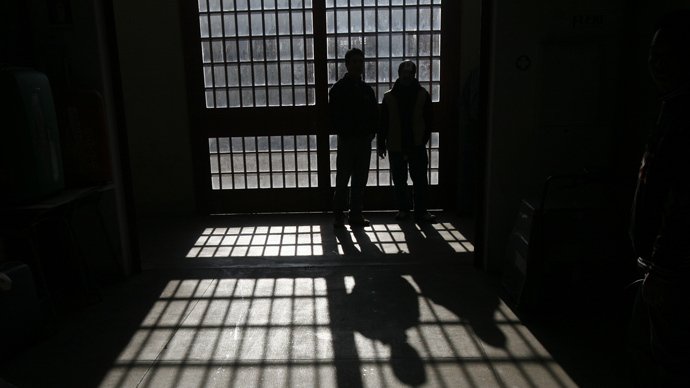 ---
The suspected mastermind behind the 2013 Dera Ismail Khan central jail attack – which allowed nearly 250 prisoners including several high-profile terrorists of the Tehreek-e-Taliban Pakistan (TTP) to escape – was arrested in Sukkur on Saturday.

A police official told The Express Tribune that the suspect had been identified as Waqar Amin, a militant, who had been on the run since the attack seven years ago.

"The Counter Terrorism Department and others agencies carried out a raid on Boster Link Road in Sukkur and rounded him up," SSP Irfan Samo said.

"We have interrogated him at a local police station," he added.

The official said apart from the DI Khan jailbreak, Waqar was also wanted by the police for carrying out several attacks on security forces, attempted murder and facilitating TTP terrorists in D I Khan district.

Waqar is currently kept at an undisclosed location and will be shifted to DI Khan for further investigation. On Friday, police had arrested the TTP Malakand commander in Mardan.

Around 150 TTP militants armed with mortars and grenades had launched a major attack on the Dera Ismail Khan central prison on the midnight of July 20, 2013, freeing top figures of the terrorist organisation along with other inmates after a gun battle with security forces.

At least 12 people including four policemen were martyred and seven others wounded in the brazen assault staged by the militants disguised in police uniforms.

Among the high-profile terrorists freed were Ilyas and Waleed, respectively sentenced to over 1,600 and 1,500 years in prison.

Other important militants included Abdullah, Bilal, Ghulam Rasul, Abdul Rashid, Mamoor, Abdul Rahman and Jamaluddin. Abdul Hakim, another important inmate, carried a head money of $500,000.

At that time, the attack was believed to be masterminded by Adnan Rashid, a resident of Swabi who escaped earlier from Bannu Jail.  He had reportedly code-named it 'marg-e-najat' and invested around Rs10 million in it.

A former Pakistan Air Force junior technician who tried to become a suicide bomber before he was jailed for a 2003 attempt to blow up then-president Musharraf, Rashid was arrested in 2014 in South Waziristan after a shootout during which he was reportedly injured.

He had made a series of YouTube videos and wrote an open letter attempting to justify the attempted assassination of schoolgirl activist Malala Yousafzai

In October 2018, Muhammad Abid, a wanted terrorist involved in the Dera Ismail Khan jailbreak, was shot dead in a joint operation of the CTD and police on the outskirts of Dera Ismail Khan.