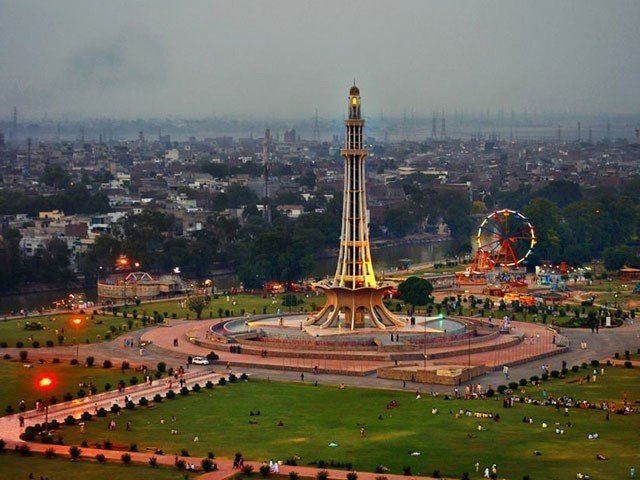 ---

With an improvement of 56 ranking places, Lahore, the seat of government in Punjab, is even safer than Paris, New York, Berlin and Chicago on the World Crime Index (WCI), according to a survey conducted by Numbeo.

Numbeo is a crowd-sourced global database of reported consumer prices, perceived crime rates, and quality of healthcare, among other statistics.

Lahore was ranked 230th out of a total 374 cities of the world in the Numbeo's survey for Jan 2020. It was placed at 174 in Jan 2019 and moved to 202 with an improvement of 28 places in mid-2019. An increase in a city's ranking means a drop in its crime rate.

Karachi, the largest city of Pakistan, also improved by 22 places on the list and moved from 66th position to 88th.

An analysis of the last five years of ratings of the two major Pakistani cities revealed that there has been a gradual improvement with each passing year. In 2014, Lahore was placed on 74 and Karachi 6. In mid-2019, Lahore's position improved to 202 and Karachi's to 71.

Crime rate in Karachi below that of many first world cities: DG ISPR

The survey further revealed that Karachi has improved its ranking almost 11 times more since 2014, while Lahore's improvement tripled.

It also showed that the rating on the World Crime Index by Numbeo has been persistently in the ascending order.

The index showed that in 2014, Lahore was on 74 and Karachi on sixth. In mid-2014, Lahore's position slipped four places to 70th and Karachi's improved to eighth.

In 2015, Lahore improved to 89th and Karachi to 10th. In mid-2015, Lahore's position improved to 96th and Karachi's to 21th.

In 2016, Lahore observed a slight decrease on WCI to 86th while Karachi improved to 26th. In mid-2016, Lahore was ranked 81st with a decrease of four positions and Karachi witnessed further improvement and fell on 31st.

In 2017, Lahore was ranked 119th and Karachi 47th. In mid-2017, Lahore was graded 114th and Karachi on 50th.

In 2018, Lahore was ranked 138th and Karachi stood in 50th position. In mid-2018, Lahore was declared 173rd and Karachi 62nd in the list.

Senior police officials however have cast doubts over credibility of the index, questioning how a survey could be trusted with only 146 contributors.
COMMENTS
Comments are moderated and generally will be posted if they are on-topic and not abusive.
For more information, please see our Comments FAQ