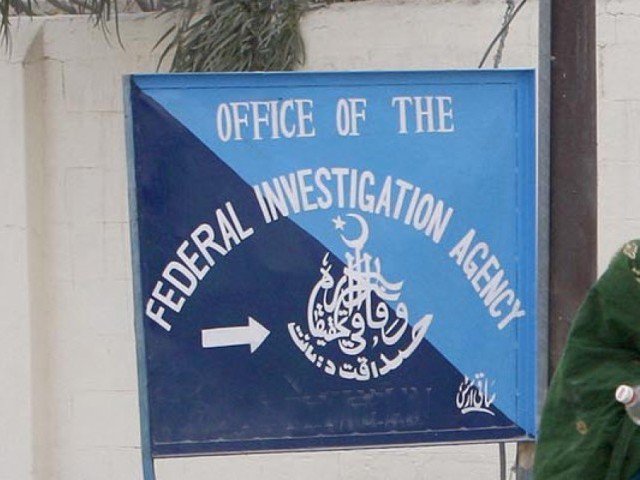 ---
ISLAMABAD: The Federal Investigation Agency (FIA) exhibited dreadful performance in carrying out tasks against cybercrime, money laundering and implementation of measures proposed by Financial Action Task Force (FAFT) owing to a lack of manpower and low pay scale, according to sources.

The sources added that a summary proposed to equate salaries of FIA staff with that of National Accountability Bureau's (NAB) has long been pending at the finance ministry. However, the finance ministry has assured the interior ministry of implementing on the proposal from the next budget.

Meanwhile, Special Assistant of Prime Minister on Accountability, Interior Ministry and chief of the Assets Recovery Unit Shahzad Akbar has started using personal influence in the finance ministry to expedite the measure.

FIA cybercrime probes hobbled by social media giants

According to sources, Akbar has played a crucial role in approving increment in salaries of NAB officials and it is likely that he would get a similar go ahead for FIA within a month.

FIA Director General Wajid Zia held a meeting with the prime minister in 2019 after assuming the position in which the SAPM had apprised the PM of inadequate staff in FIA. Moreover, the PM was told that corruption was rampant in FIA due to low salaries, benefits and facilities offered to the staff.

The source added Akbar apprised the PM that police officers having integrity were reluctant to work in FIA owing to low pay scale.

The PM took notice of the situation and directed authorities to submit a summary for the proposal. According to sources, Interior Secretary Yousuf Naseem Khokhar sent the summary which was later forwarded to the finance ministry.

FIA cyber crime cell registers over 15,000 cases

The ministry decided to review the matter in the upcoming budget, according to sources.

Recently, FIA has recruited 400 officers and staff members owing to a make up for inadequate manpower. However, the agency had to deploy 500 officers on two newly opened international routes amongst them 300 were posted at Kartarpur Corridor and 200 were at Torkham border.

The postings increased shortage to the available human resources by 100 officers.

The source added that competent officers in Police Service of Pakistan were reluctant to join FIA. Moreover, the agency contemplated to call back some staff from Kartarpur Corridor because the place was visited by less people as compared to government's expectations.

Meanwhile, a meeting held by committee of federal secretaries has approved to double the salaries of officers working from grade 1 to grade 22 at the federal secretariat.

The source said the federal secretariat was also short of staff and the staff had demanded revisions in pay and pensions.