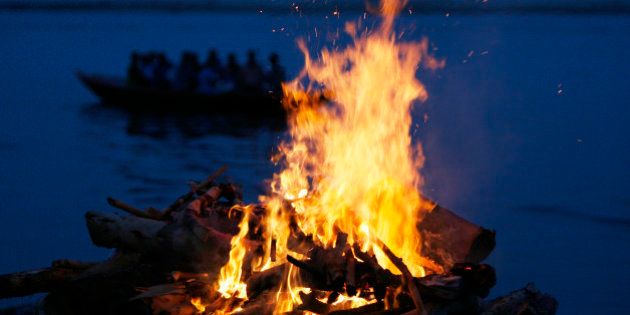 ---
D I KHAN: The Dera Ismail Khan (DI Khan) district administration on Sunday said that it had ended the illegal occupation on the centuries-old Hindu crematorium. The property had been illegally transferred to a local in 1992.

Hindu community members told The Express Tribune that Hangu native and late Khyber-Pakhtunkhwa (K-P) Assemblymember Dr Singhar Singh had bought eight kanals of land for a crematorium in Kotla Saidan area of DI Khan. The land was registered in the name of Laki Ram and Das Ram. After their deaths, the land was transferred to Chunni Lal and after his death, locals allegedly occupied the land. It then changed hands four times between different people over the past 28 years.

All the while, the Hindu community kept running from pillar to post to have land for the crematorium returned to the community.

In a statement on Sunday, DI Khan Deputy Commissioner Muhammad Umair said that the district administration, with support from provincial assembly member Faisal Amin Gandapur, cancelled the four illegal transfers for the land and returned it to the Hindu community.

Umar added that the government had allotted this land to the Hindu community to build a crematorium but had been illegally transferred to a local. He added that the district administration has now annulled the illegal transfers and that the Hindu community can now perform its religious rituals at the crematorium.

Former member provincial assembly Kishore Kumar, Hindu religious leader Darpan Kumar and Ashok Kumar in a joint statement lauded the move of the district administration and has termed it a great step for ensuring a pluralistic society in Pakistan. They added that the Hindu community enjoys religious freedom in the country, especially in DI Khan.

"No one has ever deprived us of our basic rights," they said in the statement.

Pakistan Tehreek-e-Insaf (PTI) lawmaker Gandapur said that India, which claims to be a democratic country and a champion of human rights, has usurped the fundamental rights of all minorities and has introduced a law to cancel the citizenship of all minorities, especially Muslims.

The ruling party lawmaker further said Pakistan has always protected the fundamental rights of every minority community of the country and has ensured the collective and individual rights of everyone. The government would never make any law that violates basic rights of all minority communities, he added.

Published in The Express Tribune, January 13th, 2020.