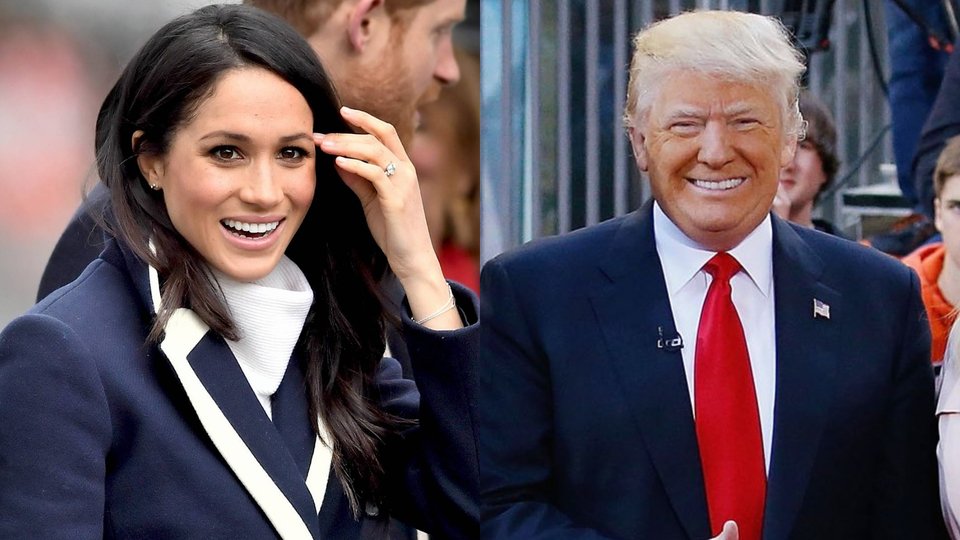 ---
Ever since Meghan Markle and Prince Harry announced they would be stepping back as senior members of the Royal family, everyone began to take sides. Many supported the Sussexes decision to become independent, while others, including the Queen, were disappointed by their choice.

Now, US president Donald Trump has made a stance on the drama, weighing in on #Megxit in a wide-ranging interview with Fox News, reported InStyle.

When asked about his opinion on situation, Trump uncharacteristically kept his comments brief, but made it clear that his loyalty is to Queen Elizabeth.


Donald Trump asked for his advice to the Queen on Prince Harry and Meghan Markle's royal exit https://t.co/yn2ng8ptdc

— Nick Bryant (@NickBryantNY) January 10, 2020


"I don't want to get into the whole thing but I find it — I just have such respect for the Queen. I don't think this should be happening to her," he told Instagram, adding: "I think it's sad, I do, I think it's sad."

At another point, he expressed his admiration for the 93-year-old monarch, saying, "She's a great woman. She's never made a mistake, if you look, I mean, she's had like a flawless time."

#Megxit: Memes of Meghan Markle, Prince Harry take over Twitter

Trump's siding with the Queen shouldn't come as too much of a surprise, especially considering his outspoken views on Meghan in the past.

Last year, before his visit to the UK, he called the Duchess "nasty" for publicly criticising him during his presidential campaign in 2016. During an interview on The Nightly Show with Larry Wilmore, the former Suits actor labeled Trump as "misogynistic" and said she "might just stay in Canada" if he won the election.

Have something to add to the story? Share it in the comments below.