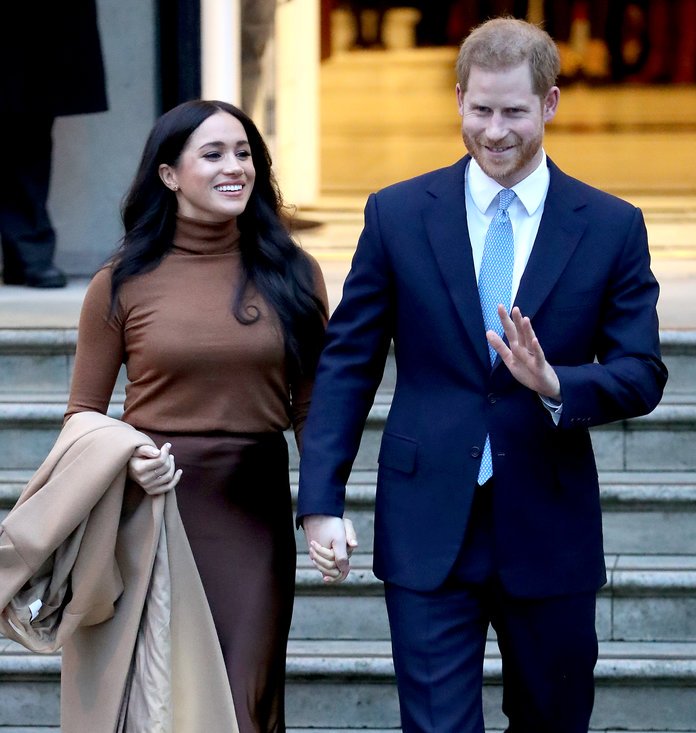 ---
When Prince Harry and Meghan Markle revealed their decision to split from the British Royal family, part of their plan included being financially independent, which had everyone wondering what exactly they'd do for work given their massive celebrity status.

Well, it seems like the Sussexes already have that piece of the puzzle figured out, and it involves Meghan's former career as an actor. According to E! News, the Duchess has reportedly signed a deal with Disney to do some voiceover work.

Meghan won't be compensated directly for her acting services, instead the money will go to Elephants Without Borders, a charity that helps to track and protect the animals from poaching. However, many believe the agreement serves as a major clue as to how Meghan and Harry plan to bankroll themselves in the future.




Meghan reportedly lent her vocals to Disney before she and Harry left for Canada and announced their exit from the family, which contributed to some "tense talks" before Christmas with senior members, according to The Times.

#Megxit: Memes of Meghan Markle, Prince Harry take over Twitter

In addition to other acting gigs, Meghan may have some projects in the works with luxury fashion brands. "Meghan is very connected in the fashion industry and there are a lot of major labels who would like to partner with her on projects. There have already been active discussions with Givenchy," a source told The Sun. "Some of these deals could be worth millions of pounds."




Last week, the couple shared the shocking news on their shared Instagram account, announcing they are 'carving out a a progressive role in this institution.'

"We intend to step back as 'senior' members of the Royal Family and work to become financially independent, while continuing to fully support Her Majesty The Queen. It is with your encouragement, particularly over the last few years, that we feel prepared to make this adjustment," the post read.

It has also been reported that the couple never informed Buckingham Palace or Prince William and Kate Middleton of their decision. According to BBC News, a palace spokeswoman said their choice to move forward with their plans without consulting Queen Elizabeth II has the Royal Family feeling "disappointed."

Have something to add to the story? Share it in the comments below.