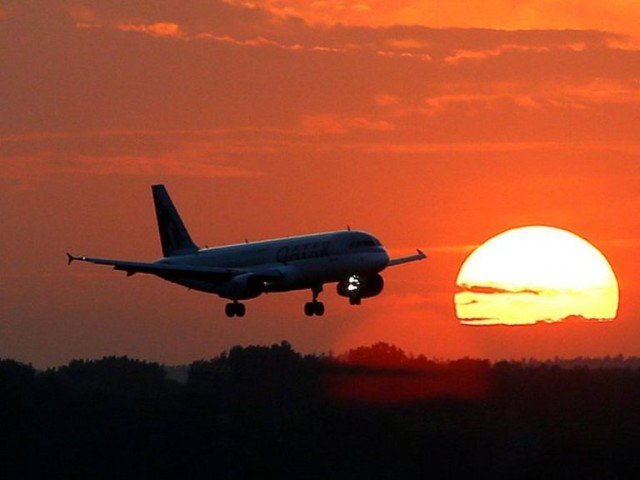 ---
KARACHI: The Supreme Court of Pakistan (SC) sought on Friday detailed reports on flight delays, refunds for cancelled flights, maintenance and security of airports, accidents and operations from the Civil Aviation Authority (CAA).

Hearing a petition pertaining filed over unprofessional behaviour of the airport staff towards passengers, a three-member bench, headed by Chief Justice of Pakistan Gulzar Ahmed and comprising Justice Faisal Arab and Justice Sajjad Ali Shah, directed CAA authorities to submit the reports to the court within two weeks.

Irked by the absence of the CAA director general at the hearing, Justice Ahmed inquired where he was. Addressing the CAA additional director general, who appeared before the court on the director general's behalf, he asked what facilities were being provided to the passengers at the airports. Expressing annoyance over not getting a "proper response", Justice Ahmed remarked, "Why have you appeared before the court if you don't know anything? A peon should have appeared in your place."

"Your job is not confined to only collecting salaries," rebuked Justice Ahmed.  Foreign currency and drugs were being smuggled via airports, he further said, observing that airports in the country have turned out to be "very dangerous places," where criminal dealings were taking place.

Azerbaijan plans to start direct flights to Pakistan

At this, CAA additional director said that the Airport Security Force Customs and the Federal Investigation Agency were autonomous bodies and had been dealing with foreign currency being taken out of the country.

Justice Ahmed also questioned the additional director general on delayed flights and directed the CAA official to inform the court about the manner in which the passengers were treated at the airports. "The passengers are compelled to sleep on the ground," he said.

CAA Civil Aviation Acting Director General Tanveer Ashraf also appeared before the court on orders issued in 2018. Justice Ahmed rebuked him over the delay in obeying the court's order. "What were you doing ever since the order was issued, in 2018?" he questioned. "You do nothing but sit inside your office and send your assistant or peon to appear before the court in your place," chastised Justice Ahmed.

Ashraf maintained before the court that flight operations were being affected these days due to fog.

Published in The Express Tribune, January 11th, 2020.