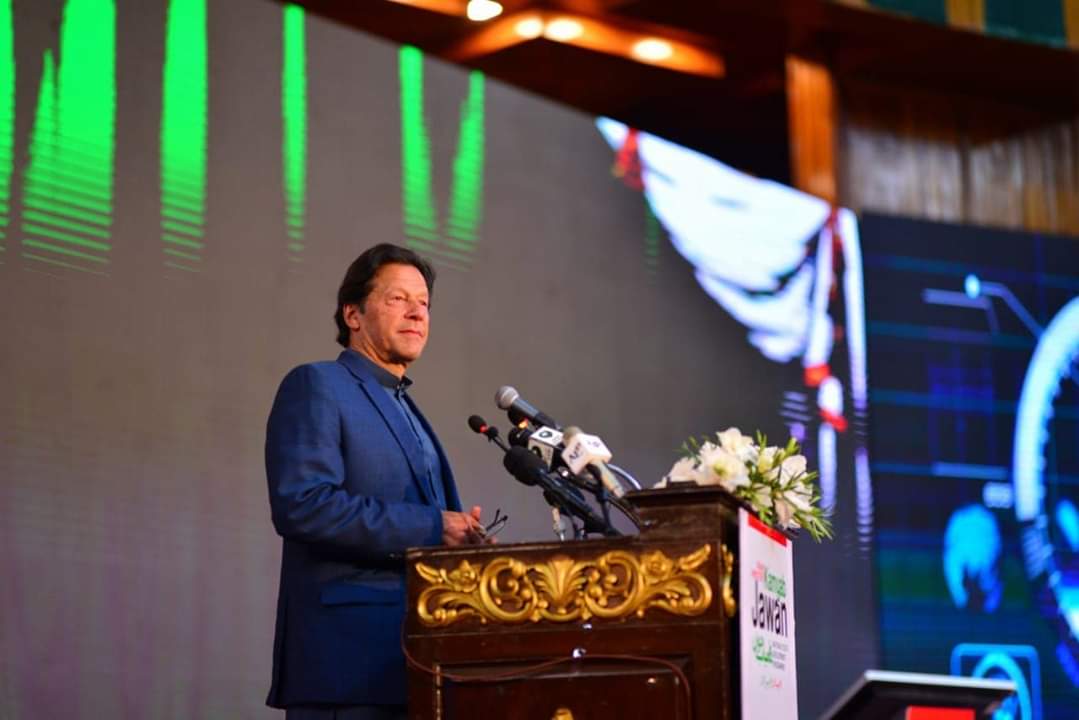 ---
ISLAMABAD: Prime Minister Imran Khan on Thursday launched Rs30 billion 'Hunarmand Pakistan' programme, aimed at equipping the youth of the country with quality professional training for their secure future.
Addressing the lunching ceremony, the prime minister said, the programme would put Pakistan on the path to progress. "It will be ensured that our youth have the skills required for their secure future," he said.

The four-year programme will facilitate the youth through easy loans, professional capacity-building, start-ups and internships. In the first phase, approximately 170,000 youth will be given professional skills-based training, of which 50,000 will be trained in areas of artificial intelligence, robotics, cloud computing and other advanced areas of technology.

About 50,000 youth will be trained at the Technical Education and Vocational Training Authority (TEVTA) centres in orthodox areas such as auto-mechanics and plumbing, whereas 20,000 youth would be given apprenticeship.


ہنر مند پروگرام میں پانچ لاکھ نوجوانوں کو ہنر سکھایا جائے گا،سب سے پہلے مدرسوں کو مین اسٹریم میں لیکر آئیں گے،نوجوانوں پرخرچ کرکےملک کوسپرپاوربناسکتےہیں،وزیراعظم عمران خان کا ہنر مند پاکستان کی افتتاحی تقریب سے خطاب#HunarmandPakistan pic.twitter.com/uqupmGmH0r

— PTI (@PTIofficial) January 9, 2020


Under the programme, five 'centres of excellence' will be established in collaboration with friendly countries, whereas around 75 smart classrooms will be made to ensure easy access to skills and professional education besides provision of such training at 70 madrassas.

The prime minister dilated on the government's welfare projects, mentioning a network of soup kitchens, Panagah programme, Sehat Insaf Card, Apna Ghar programme and other measures aimed at eliminating poverty from the country.

PM Imran distributes cheques under 'Kamyab Jawan' programme

"There is no such thing as 'happily ever after'… that only exists in fairy tales. In real life, there are ups and downs but smart people make sure that they use the difficult time [in efforts] to propel themselves towards success," Imran said.

Describing the youth as the "biggest asset" of the country, he said that the Pakistanis were the second biggest nation with young population. Its skilled youth alone could change the destiny of the country and the nation," he said.


ہنر مند نوجوان
ہنرمند پاکستان
#HunarmandPakistan pic.twitter.com/OKVo7lhrYe

— Tehreek-e-Insaf (@InsafPK) January 9, 2020


He lauded the establishment of a National Accreditation Institute, which would ensure standardisation and certification of the skills and technical training centres, and help the skilled youth in getting jobs.
In this respect, the prime minister referred to Namal College, Mianwali, and said over 95% of the Namal graduates and degree holders easily got jobs due to the standard and quality of education rendered there.

"We have to train and give skills to our youth so that they can get jobs and support their families," he said. "How many jobs the government could offer. The government's responsibility is to create environment for job opportunities," he added.

Imran said that Pakistan had paid a high price in the war against terrorism and reiterated that the country would never become part of anyone's war in the future rather it would play a role for promoting peace among countries.

"No one wins the war, and the one that wins, also loses," Imran remarked. "We will fully strive for the establishment of friendly relations between Saudi Arabia and Iran," he said, adding that he had also offered President Donald Trump that Pakistan was ready to play a role in promoting friendly relations between the United States and Iran.
COMMENTS
Comments are moderated and generally will be posted if they are on-topic and not abusive.
For more information, please see our Comments FAQ