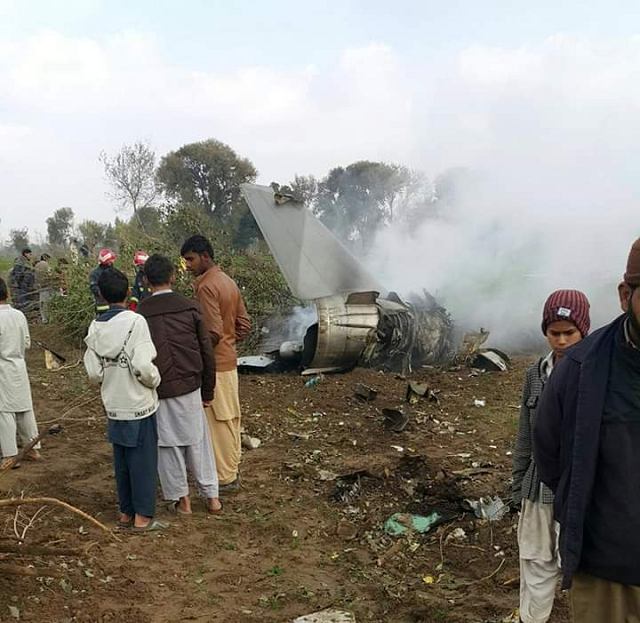 ---
LAHORE: Two Pakistan Air Force (PAF) pilots were martyred on Tuesday as an FT-7 aircraft on a routine operational training mission crashed near Mianwali.

Squadron Leader Haris bin Khalid and Flying Officer Ibaadur Rehman were martyred.




A board of inquiry has been ordered by Air Headquarters to determine the cause of the crash.




In November 2018, PAF C-130 cargo aircraft crash-landed at Nur Khan airbase.

PAF aircraft crashes in Mastung

The aircraft caught fire after the hard landing and the pilot and the trainee pilot were reported safe by authorities.

The C-130 was on a routine training flight, said a spokesperson for the service and added that the fire was extinguished and all crew members are safe.

The F-7PG aircraft, based on the Soviet-era Mig-21 and built by a leading Chinese aircraft manufacturer, has a spotty service record in PAF service with the majority of recent crashes involving the aircraft.