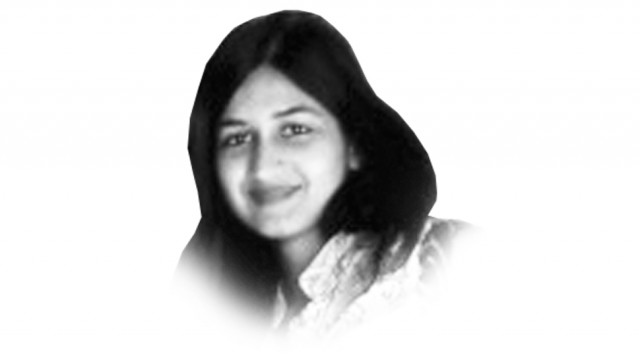 ---
A three-year-old girl, Kamli, died in Thar recently. Her death is not something that has happened, or will happen, once. It's a wake-up call to something more: the plausible loss of many children like her.

Kamli lost her life to the desert when she followed her mother as she went out in search of water, three kilometres away from her house. The story of her death was published some days ago in another newspaper. Like many other stories, it died the day it came.

The temperature in Tharparkar was 48 degrees centigrade that day. I often still think about the baby and how long she was thirsty before she died in the scorching heat. In my urban, privileged setting, the story of a woman walking for kilometres in search of water in this day and age seems almost surreal. Perhaps I should be ashamed of finding it so, because it signifies nothing but my own oblivion.

Some reports about Tharparkar say that in certain villages, women walk for around 20 kilometres to fetch drinking water from the wells. Whether this water is actually suitable to drink is another question. A combined research by the Dow University of Health Sciences and Pakistan Council of Scientific and Industrial Research released in March says that 78.77 per cent of water in Thar is not fit for human consumption.

The research makes me recall my trip to Mithi years ago. I remember most vividly when I asked for water at a restaurant, a brown coloured liquid was offered. That's what everyone drinks here, the hotel owner had said. Although I spend most of my day in a newsroom, nobody I know talked about Kamli's story. But I do hope for us, the child and the mother who lost her baby, that this deafening silence fades away soon. And Tharis no longer say to their children before they sleep: "As there is no water, drink tears."

Published in the Express Tribune, June 15th, 2010.
COMMENTS (4)
Comments are moderated and generally will be posted if they are on-topic and not abusive.
For more information, please see our Comments FAQ