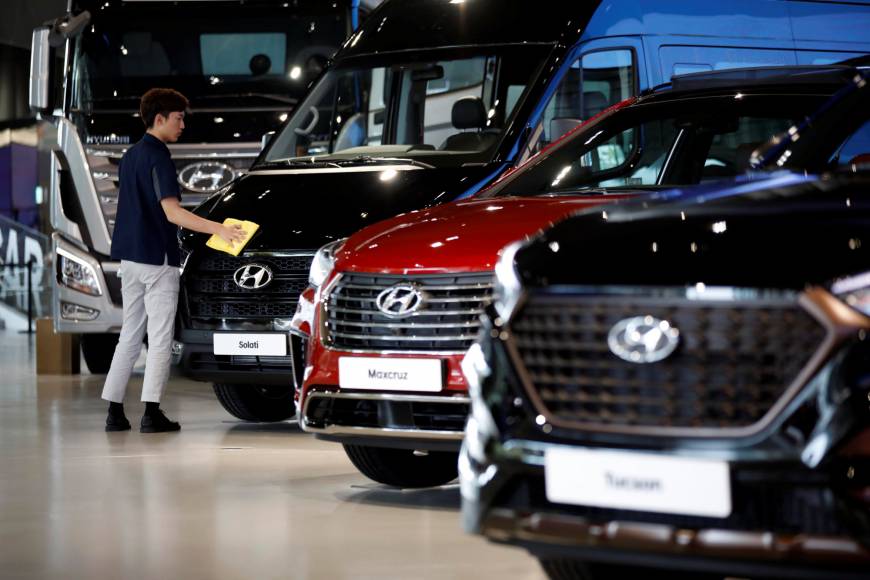 ---
KARACHI:




It seems that there was no respite for the auto sector in 2019 as it endured another rocky year amid a slump in activity. The soaring inflation and the high interest rate did not help matters either.

"The year was extremely bad for the auto sector," said Indus Motor Company CEO Ali Asghar Jamali while talking to The Express Tribune.

Following developments in macroeconomic indicators, auto sales plunged 34% to 175,611 units in the first 11 months of 2019 compared to 235,491 units sold in the same period of the previous year.

"If we break them down further, from January to June 2019, the decline [in car sales] was only 11%," said JS Global senior analyst Ahmed Lakhani. The real hit came between July and November - the initial five months of current fiscal year 2019-20, he added.

In the first five months of FY20, total sales came in at 55,407 units compared to 100,997 units in the corresponding period last year, which meant a 45% decline. Even though there were many factors behind the plunge, the main reason was rupee devaluation, said the analyst.

WAPDA: PTI govt to recruit workers to combat staff shortage

In FY19, the rupee depreciated 35% against the US dollar. As of November, the key interest rate stood high at 13.25%, one of the highest in the country's history owing to high inflation rate, which is currently 12.7%. When the rupee depreciates, even domestically produced parts of vehicles become costlier as raw material for the parts comes from abroad. Talking further about the hit to the auto sector, Jamali said another major reason for the decline in sales was taxes, which included federal excise duty (FED) and additional customs duty imposed by the federal government.

"Besides rupee devaluation against the US dollar, the interest rate doubled this year," he added. High interest rates mean car financing becomes tougher and cars become more expensive than before. Two years ago, the policy rate was only 6%, therefore, the current rate discourages consumers from buying cars.

On top of all these, the government imposed 2.5% FED on vehicles having engines of less than 1,000cc, 5% on engines ranging between 1,000cc and 2,000cc and 7.5% on engines of more than 2,000cc. The government also levied additional customs duty, at 5% on raw material.

"The documentation issue has also been a big reason why sales have recorded a sharp decline," said the CEO, while referring to the previous government's decision to bar non-filers of tax returns from buying a new car.

Even though the government lifted the ban, it would take time to revive the confidence of buyers, he added.




The price of Suzuki WagonR, which started at less than Rs1.2 million in 2014, now ranges between Rs1.5 million and Rs1.6 million, said Daniyal Ilyas Gaba, a senior car salesperson. "If we take another car, Honda Civic, it was priced at Rs3.4 million six months ago and after including 10% FED, it now touches nearly Rs4 million." Sales of Pak Suzuki Motor Company declined 30% from 51,425 units in Jul-Nov FY19 to 35,966 units in the same period of FY20. On the other hand, Indus Motor posted a plunge of 57% in sales from 27,307 units in FY19 to 11,843 units in FY20. Honda Atlas Cars recorded an even steeper decline of 67% as the units sold dropped from 21,911 to just 7,141 in FY20.

Market watch: KSE-100 ends year with 153-point loss

"Honda makes mid-range cars, which are popular with urban customers, many of whom buy cars on lease from banks, which is now out of their reach," said the JS Global analyst. Toyota's customers are more commonly from rural areas, who pay in cash, therefore it felt a relatively lower impact.

Suzuki, which deals in comparatively lower-end cars, could have received shocks from the slow market more than others, had it not launched Alto 660cc, which is currently the lowest-priced car in the market and customers have no choice but to opt for it. "If we take out Alto 660 sales, Suzuki would have witnessed a decline of 70%," said Lakhani.

Considering the dismal situation of the industry, Indus Motor Company and Honda Atlas Cars Pakistan introduced non-production days, starting off from eight days and ending with up to 15 days in September 2019.

Although the auto companies denied laying off employees despite a hard time, thousands of indirect jobs were slashed, according to market sources.

Although the overall market was in a slump, the government gave extraordinary incentives to new entrants in the auto market, which aggravated the situation, said the Indus Motor CEO.

"It is an unfair advantage to them over existing players," he said. "Besides other factors, those new entrants have negatively impacted not only us, but the local vendors as well, as the new players are allowed to import auto parts at lower duty."

Jamali termed it a "strange policy" as foreign exchange was flying out, people were losing jobs and the government was losing taxes. Talking about the outlook, Lakhani said, "There appears to be no relaxation for the auto sector in the near future." Sales may pick up in July next year, however, they will be much lower if compared to the previous two to three years.

Published in The Express Tribune, January 1st, 2020.

Like Business on Facebook, follow @TribuneBiz on Twitter to stay informed and join in the conversation.
COMMENTS
Comments are moderated and generally will be posted if they are on-topic and not abusive.
For more information, please see our Comments FAQ