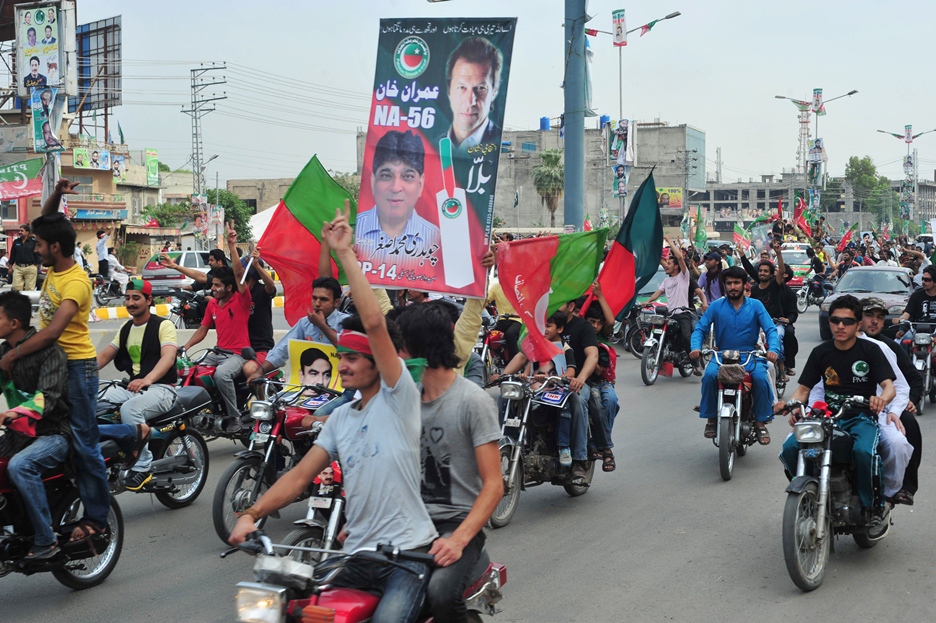 ---
HYDERABABD: The Pakistan Tehreek-e-Insaf (PTI) will take out a rally from central Sindh to the Indian border at Khokhrapar on January 5, 2020, to express solidarity with Indian Muslims and display unity among Hindus and Muslims living in Pakistan.

The party's parliamentary leader in Sindh, Haleem Adil Sheikh, made the announcement during a press conference in Hyderabad on Sunday. He said that the rally will set out from the Rama Pir temple in Tando Allahyar district, where people will gather for a religious festival.

"All religious minorities are patriotic Pakistanis," said Sheikh, emphasising the need to further strengthen harmony between different religious communities in the country.

Deploring India's new Citizenship Amendment Bill as being discriminatory against the Muslim minority in India, he alleged that the neighbouring country was gearing up for the genocide of Indian Muslims. "The ugly face of India now stands fully exposed before the world," he added.

The PTI leader contended that religious minorities enjoyed optimal rights in Pakistan, claiming that Hindus felt safe and secure in Pakistan. He said that the places of worship of Muslims are not only targeted in Indian-occupied Kashmir, but also in Gujarat, Assam and other areas in India. "In the prevailing circumstances, the dismemberment of India does not seem very distant," he stated.

He reiterated that Pakistan's security establishment was tackling fifth-generation warfare, adding that India may carry out provocative activity on the border to deflect international attention from the aftermath of its discriminatory law.

Sheikh further blamed opposition parties for playing into the hands of the country's enemies in the wake of the Musharraf verdict. "Some politicians are maligning national institutions under the pretext of the court's verdict and by doing so, they are becoming a part of the fifth-generation war," he claimed.

Published in The Express Tribune, December 30th, 2019.