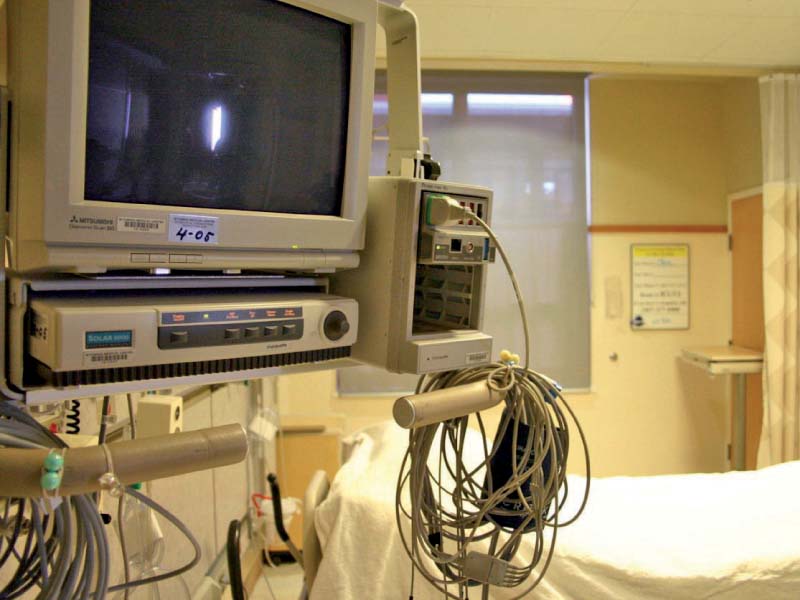 ---
LAHORE: Patients are facing a lot of problems in different cities of the province, including Lahore, because a large number of ventilators at major hospitals are out of order. Therefore, people have no choice but to visit private hospitals which provide the facility at a higher cost.

Sources said that the Punjab government purchased around 560 ventilators to deal with the shortage of the machines but these ventilators have yet to be installed at public hospitals. They added that there are hardly 15 ventilators available at the government hospitals while in Lahore there are only seven. Therefore, keeping in view the number of patients the facility of ventilators is not sufficient. Sources said that around 100 ventilators at the government hospitals are out of order and officials in the health department are not paying heed to the issue.

According to an average over 45 public sectors hospitals across the province have been given the facility of almost 1,000 ventilators but a large number of ventilators need to be repaired. The hospitals in Multan, Faisalabad, Sargodha and other cities are facing the issue of unavailability of ventilators.

WHO team to help make hospitals patient-friendly

Thousands of patients visit hospitals and unavailability of ventilators making their lives miserable as the facility at private hospitals is very expensive. Around 25,000 patients visit six big public sectors hospitals of the provincial capital, therefore, there is a need to repair these ventilators as soon as possible.

In the past, Former Chief Justice of Pakistan Mian Saqib Nasar also took notice of shortage of ventilators at the hospitals and directed the health department officials to purchase new ventilators.

Young Doctors Association's Senior Representative who works at Mayo Hospital, Dr Salman Kazmi, said doctors at all hospitals have demanded of the government to deal with the shortage of ventilators at the earliest. "The Supreme Court of Pakistan also took notice of the issue," he added. "We have come to know that the government has bought new ventilators and their installation has already started," he claimed.

A senior official of the Punjab Health Department also claimed that around 560 ventilators have been purchased and they are being distributed among the hospitals of the province. He added that at least five ventilators will be provided to each hospital.

Published in The Express Tribune, December 22nd, 2019.
COMMENTS
Comments are moderated and generally will be posted if they are on-topic and not abusive.
For more information, please see our Comments FAQ