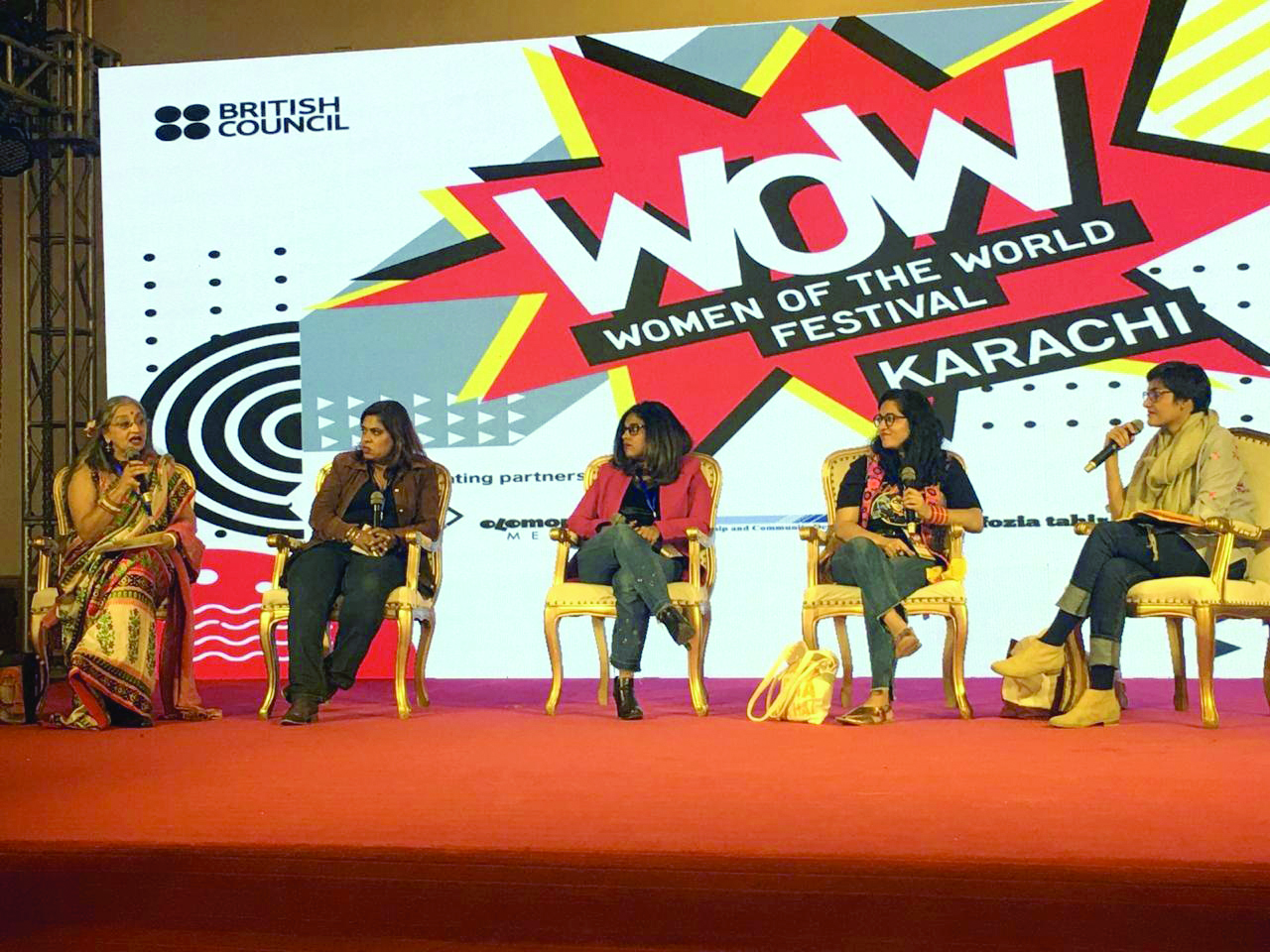 ---
KARACHI: In Pakistan, women do not enjoy the same privileges as men when it comes to recreation. Despite multiple platforms created for leisure purposes, women and their needs are not always considered, let alone prioritised. Think of a recreation space that is solely dedicated to women - there are hardly any. And even when you stumble across the few that have been created in an attempt to incorporate all sections of society, they too come with their own challenges, constraints and limitations.

At the Women of the World festival at Beach Luxury Hotel on Sunday, speakers at a panel, entitled "Reclaiming Public Spaces for Women," underscored the many obstacles that women face in public spaces and presented solutions to allow the broader representation of women in society.

"I think the major hindrances that come in the way are safety and purpose," said activist Attiya Abbas. "Women are often reminded that going into public spaces is not safe and are expected to have a purpose [for going out]," she elaborated, implying that the narrative focusing on safety is constructed to confine women at home, even though this restriction is not a solution for the issue of harassment. "Public spaces are made inaccessible when this hurdle is created," she added.

Shedding light on two other aspects that restrict women from availing facilities in recreational spaces, Madiha Javed Qureshi, the head of communications and public relations at Careem Pakistan, said that affordability and accessibility too play an important role.

"Sometimes women are dependent on male relatives to commute from one place to another. They need to go out and make efforts to avail the benefits that are available," insisted Qureshi. "If we compare Pakistani society with that of Indonesia or India or even Bangladesh, they are far more successful in terms of reclaiming public spaces," she maintained.

Mentioning how women riding bikes is still a very alien concept here as compared to those countries, she said, "It is such a difficult concept here that female passengers on them are expected to sit in a certain way which is not even safe." She urged women to be more determined and braver as they enter public spaces so they can inspire others too.

Ambareen K Thompson, the executive director of I Am Karachi, believed that there are no public spaces in the city for both men and women.

"For a city to be habitable, it must have at least 10 percent public spaces," she said, citing a report. "Karachi, as last assessed in 2016, stood at 2.7 percent - and the spaces that do exist are not designed for women." She observed that today's Karachi is not like the city it was in the 1960s, which had many public platforms where women would actively participate.

Activist, dancer and theatre director Sheema Kirmani stated that the basic issues that need attention in this regard were the structure and infrastructure of society. "Some of the obstacles we see preventing women from going out are linked with our values and attitudes," she asserted, asking how many women could go out of their houses on their own in the country.

Pointing to the lack of public restrooms - an integral part of public spaces - for women in the city, Kirmani asked, "Are there any public toilets for women in this city? It is the responsibility of the state to provide this basic facility."

She also highlighted the lack of public transport facilities for working class women. "All over the world, public transport means the availability of trams, buses and local trains to go from one place to another," she said. "That is, once again, the responsibility of the state."

Published in The Express Tribune, December 16th, 2019.
COMMENTS
Comments are moderated and generally will be posted if they are on-topic and not abusive.
For more information, please see our Comments FAQ