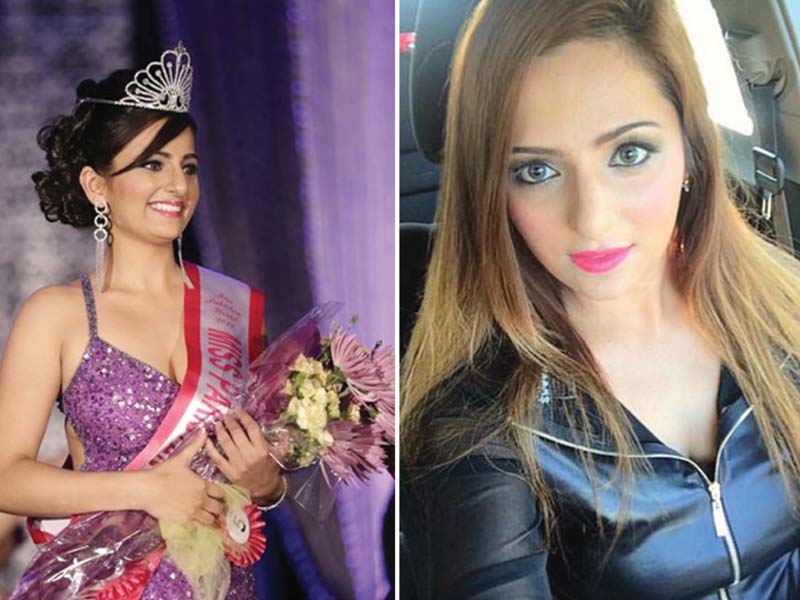 ---
We bring you a round-up of updates keep you in the know of what's happening locally and around the globe!
Tania Aidrus quits Google executive job to lead Digital Pakistan


The government has hired a senior ex-Google employee, Tania Aidrus, to head the digitisation campaign. Prime Minister Imran Khan inaugurated a new Digital Pakistan project to digitise government infrastructures in Pakistan. The project promises paperless and efficient environment including services for citizens and businesses for better delivery. Tania Aidrus resigned from her previous position as Director, Product, and Payments for Next Billion Users at Google and took the position offered by the government of Pakistan. Prior to that, she was the Country Manager for South Asia Emerging Markets at Google. "I spent 20 years outside Pakistan; I went abroad with a very strong message about Pakistan. People say that I am politically connected to some people. That is not the case; I don't have a relationship with anyone in the government. My objective is simple — I just want Pakistan to succeed," Tania said.

Sri Lankan cricket team arrives in Islamabad amid tight security




The Sri Lankan cricket team, led by their opener Dimuth Karunaratne, arrived in Islamabad, amid tight security for two-match test cricket against Pakistan. After more than 10 years, test cricket returned to Pakistan. The first test will be played at the Rawalpindi cricket stadium from December 11-15 while the second test will be held at the National Stadium Karachi from December 19-23 December. Earlier in October, 10 Sri Lankan cricketers had decided against touring Pakistan for the limited-over leg citing security concerns.

Ali Zafar and Bilal Ashraf made it to sexiest Asain man of the decade list




Ali Zafar has been voted as the sexiest Pakistani man and third sexiest Asian man of the decade in an online voting poll by the UK-based Eastern Eye magazine. Eastern Eye Entertainment Editor and author of the annual ranking Asjad Nazir announced the ranking on Twitter. Bilal Ashraf also made it to the list and as ranked number seventh. Zafar was also the first Pakistani to have been voted as the "Sexiest Asian Man" in the year 2013. According to Tribune India, Tiger Shroff, who entered the top 10 for the first time, was fourth while pop star Zayn Malik was fifth while Bollywood superstar, Hrithik Roshan has been named the "Sexiest Asian man in the world' for 2019, and also of the last decade.

Miss Pakistan World 2012 dies in a car crash in New York




Pakistan's beauty queen Zanib Naveed, who was crowned Miss Pakistan World in 2012, was killed in a car crash last week in Maryland, New York.According to the police, her car hit a curb and overturned into oncoming traffic. The 32-year-old was driving a car eastbound on the Inter-County Connector in Maryland around 11:40pm on Sunday, when she attempted to take a curve to Route 1 and her vehicle struck a curb and flipped over. She was ejected from the vehicle and died on the spot. Alcohol did not appear to be a factor in the crash, according to a preliminary investigation, Naveed was the only person in the car, reported Gulf News.

Kartik Aaryan becomes the first Indian actor to get his own Instagram filter




According to reports, Bollywood actor, Kartik Aaryan became the first Indian actor get his own Instagram filter. The filter has the song Akhiyon Se Goli Maare from Pati Patni Aur Woh playing in the background while heart-shaped sunglasses appear with Chintu Tyagi written on them along with his moustache.Taking to the picture sharing app, Kartik shared a video of it with his fans. The reports also stated that the actor was approached by the website for the same. As he wanted it to be perfect, the team has worked on it for over a month now.Speaking about it, Kartik reportedly said that like many others, he too is addicted to the picture sharing app. According to the actor, it helps him to connect with his fans across the globe.

Dimple Kapadia dismisses health rumors; says ''I'm Alive and Kicking'




Health rumours about Bollywood yesteryears diva, Dimple Kapadia surfaced on the Internet after Dimple and Twinkle Khanna were spotted outside a hospital. But the Finding Fanny actress dismissed all the rumours and said "I am alive and kicking. It's my mother who has been hospitalised. I don't want to talk about it. My mother is doing fine. She is better now. I need all the prayers and best wishes." The star made her big Bollywood debut with her 1973 debut film Bobby, opposite Rishi Kapoor.