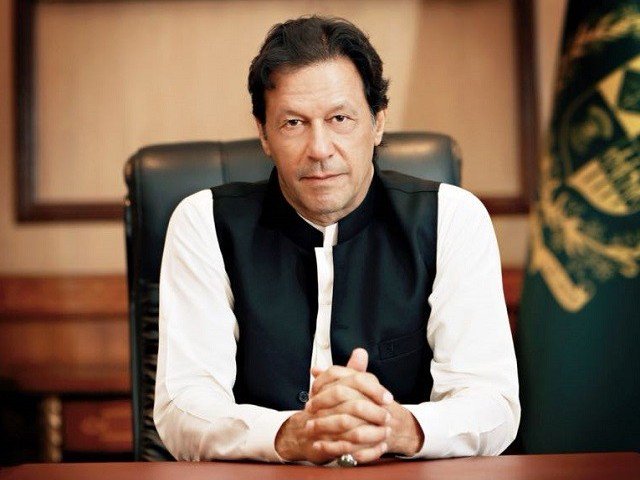 ---
Prime Minister Imran Khan has warned the international community that the Hindu supremacist agenda of Narendra Modi, along with threats to Pakistan under a nuclear overhang, will lead to "massive bloodshed and far-reaching consequences for the world".

The warning came a day after the Indian parliament gave the nod of approval to the anti-Muslim Citizens Amendment Bill 2019 – a highly controversial law which has whipped up massive protests across northeastern India.



"Starting with illegal annexation and continuing siege of Indian Occupied Jammu and Kashmir (IOJK); then stripping two million Indian Muslims in Assam of citizenship, setting up internment camps; and now the passage of Citizenship Amendment Law; India, under Modi, has been moving systematically with its Hindu supremacist agenda," Premier Imran said in a series of tweets on the microblogging site on Thursday.

India revoked limited constitutional autonomy for IOJK on August 5, 2019 and clamped a draconian curfew to stop the Kashmiris' anger from spilling on the streets turning the disputed region into a gigantic prison. The international community has so far turned a blind eye to the plight of the Kashmiris.

BJP's anti-Muslim law challenged in SC as violent protests erupt across India

Encouraged by the world silence, Modi pushed ahead with his Hindu supremacist agenda and stripped nearly two million people of the restive northeastern state of Assam — mostly Muslims — of citizenship and started building massive internment camps for them, because they didn't pass a divisive citizenship test.

On Wednesday, the Indian parliament passed the Citizenship Amendment Bill, which uses religion as a criterion for determining whether illegal migrants in India can be fast-tracked for citizenship. The bill favours members of all major religions except Islam.

Since Modi's rise to power, India has seen an outbreak of religious hate crimes, with an average of one happening every week. In most such crimes, Hindu vigilantes lynched Muslims on suspicion of slaughtering cows, which is considered sacred in their faith.

Prime Minister Imran Khan has likened Modi's India to Nazis, warning that the "ideology of Hindu supremacy, like the Nazi Aryan supremacy, will not stop" in IOJK, would lead to "the suppression of Muslims in India and eventually lead to targeting of Pakistan".

On Wednesday, he once again referred to the spiraling hate crimes in India, including "mob lynching of Muslims and other minorities".

"The world must realise [this], as appeasement of the genocidal supremacist agenda of Nazi Germany eventually led to WWII, Modi's Hindu supremacist agenda, accompanied by threats to Pakistan under a nuclear overhang, will lead to massive bloodshed & far-reaching consequences for the world," he warned in another tweet.

He said that as in the Nazi Germany, dissent has been marginalised in Modi's India. He called upon the international community to "step in before it is too late, to counter this Hindu supremacist agenda of Modi's India threatening bloodshed and war".

The US Commission on International Religious Freedom has warned that the Citizenship Amendment Bill is a "dangerous turn in wrong direction" and sought American sanctions again Indian Home Minister Amit Shah, if it is passed by the Indian parliament.

"The United States government should consider sanctions against the [Indian] home minister and other principal leadership," said the bipartisan body, which makes foreign policy recommendations to the US leadership, in a statement on Tuesday.






COMMENTS
Comments are moderated and generally will be posted if they are on-topic and not abusive.
For more information, please see our Comments FAQ