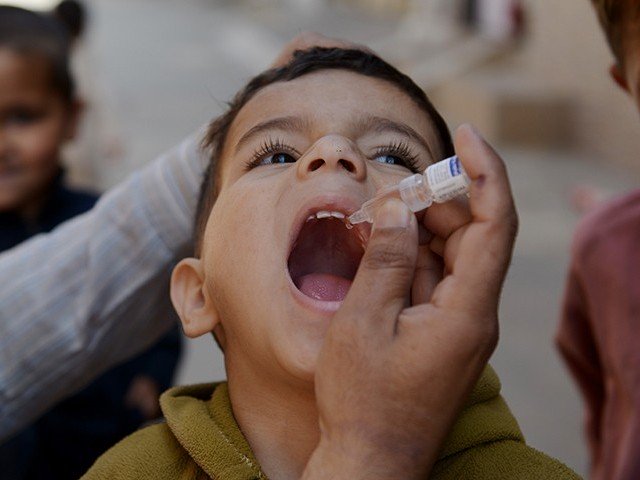 ---
PESHAWAR: The total number of poliovirus cases for the year reached 72 after four more cases of the disease were detected in Khyber Pakhtunkhwa (K-P).

The new polio cases were detected in the Lakki Marwat and Tank districts of the province.

Fake polio markers highlight risks to Pakistan vaccination drive

In Lakki Marwat, poliovirus was confirmed in a three-month-old boy and an 11-month-old girl in Sarai Naurang Tehsil. While another case was reported in an 11-month-old girl of Dara Tang union council.

According to the polio emergency operation centre, the polio-crippled children in Lakki Marwat had not taken polio drops.

Meanwhile, in Tank, poliovirus was also reported in a 12-month-old girl.

The total number of cases so far this year have surged to 98, out which, 72 were reported in K-P, 14 in Sindh, seven in Balochistan and five in Punjab.

What is polio?

Pakistan is one of just three countries in the world, along with Afghanistan and Nigeria that have endemic polio, a once-common childhood virus that can cause paralysis or death.

The country's success follows an intense programme based around vaccinating vulnerable children.

According to the World Health Organisation (WHO), polio has been all but wiped out across the world following a sustained vaccination campaign, with only 22 cases reported in 2017 against more than 350,000 in 1988.

Five polio cases confirmed in K-P; year's count rises to 32

There is no known cure but the disease can be prevented if children are given multiple treatments with the polio vaccine, said the WHO. While it has virtually eliminated, polio remains a threat to global health because as long as a single child remains infected, the virus can easily be spread into polio-free countries and unimmunised populations, the agency added.