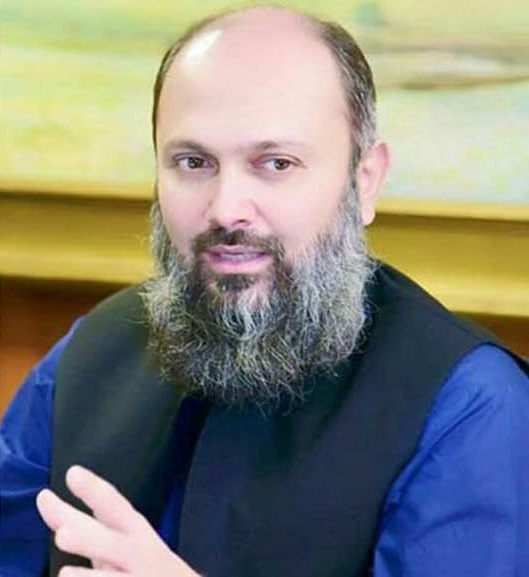 ---
QUETTA: Balochistan Chief Minister Jam Kamal Khan Aliyani has stressed upon an effective mechanism to set a direction for the province's youth, adding that the government is running youth counselling programmes in the province.

"Fortunately 60% of the population in the country consists of youth, hence our younger generation has immense opportunities to contribute their skills to the development of Balochistan and Pakistan,"said Kamal while addressing the participants of International Youth Summit here in the provincial capital.

Students from Russia, United States of America, Jordan, Brazil, Tunisia, Afghanistan, Brazil, China, Nepal and other countries participated in the International Youth Summit.

Briefing the participants about province's rich culture and traditions, Kamal said the province has a unique status in the country as it is embedded with beauty ranging from its coastal strip to stunning landscapes.

Replying to questions regarding provincial educational, health and economic challenges, the CM said as compared to financial quagmire in the past, now the province is on its way to become an economic hub of the entire region.

"Our government is taking bold steps to take Balochistan out of economic challenges as we have been fostering foreign investment under public-private partnership," he said.

"The China Pakistan Economic Corridor mega initiative would yield job opportunities in the province thus the incumbent regime is keenly focusing on human resource development in this regard,"Kamal maintained.

Citing the recent move of the provincial government regarding provision of small loans to Balochistan's youth, the chief executive of the province said the cabinet has approved easy loans for the students through micro-financing which would control unemployment and poverty in the province.

Informing the International Youth regarding government's move to uplift educational development in the province, Kamal said the number of universities existing in the province has doubled and delivery of quality education is being ensured in all corners of Balochistan.

"In order to meet energy needs, we are making a shift towards alternative energy as solar power plants are being installed in numerous districts," Kamal said.

"Following the International Climate Change challenge, billions of trees are being planted to provide a healthy environment to the masses," the Balochistan chief minister explained.

He further said poor patients who are battling cancer and other diseases are being treated at the government's expense.

Talking about tourism he remarked that new plans to uplift the sector in Balochistan are also being implemented.

Provincial ministers, secretaries and government officials were present on the occasion. The foreign participants in the summit were also gifted traditional Balochi Shawls.

Published in The Express Tribune, December 9th, 2019.
COMMENTS
Comments are moderated and generally will be posted if they are on-topic and not abusive.
For more information, please see our Comments FAQ