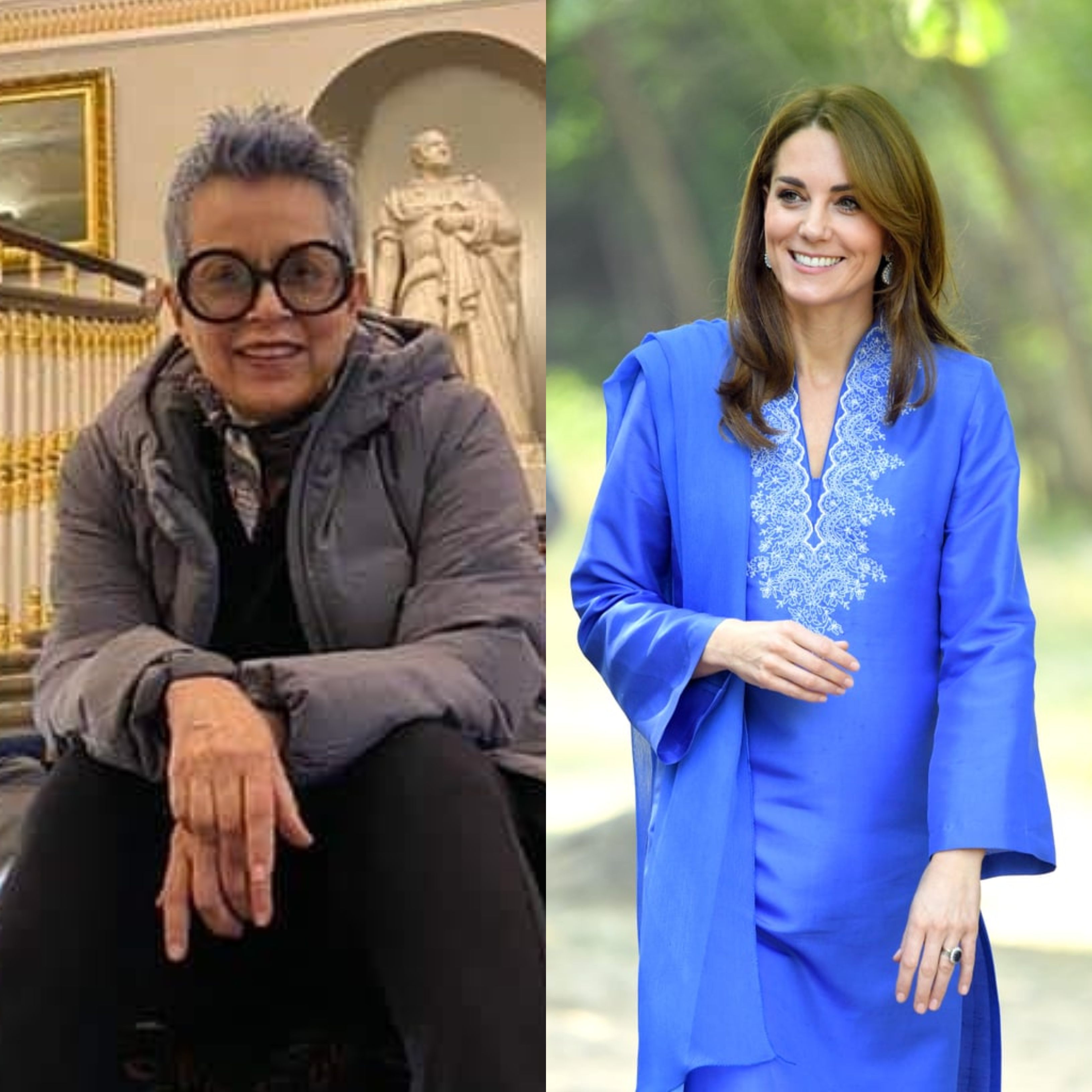 ---
Duchess of Cambridge Kate Middleton's fashion choices can often lead to garments selling out in minutes-which many people call 'The Kate Effect'.

Pakistani designer Maheen Khan revealed that sales of her collection have grown since the Duchess was pictured in her outfits during the couple's highly-anticipated trip to Pakistan in October. "It is fabulous. I get orders everyday online," Maheen told BBC, while she was in the UK for Pakistan Fashion Week.

The couturier said customers ask her to make the exact outfits as Kate Middleton's. The Royal also sent Maheen a warm letter of thanks for dressing her during her and Prince William's trip to Pakistan.

https://www.instagram.com/p/B5pBivYlOl0/

"Thank you so much for all your help ahead of my tour to Pakistan. I am so grateful to you and your team for designing such a wonderful selection to choose from - although having so many beautiful things did make decision making a little more difficult," Kate wrote in the letter.

"I really enjoyed wearing both of your outfits and the trousers were a great fit too. So thank you for all your time and effort you put into everything." The Duchess continued, "We thoroughly enjoyed our visit, everyone was so welcoming and it was lovely to have the chance to meet you in person at the spectacular Pakistan Monument. I am sorry it was so short. Thank you once again, this comes with my warmest thanks and best wishes."

Kate Middleton sends letter of appreciation to Pakistani designer Khadijah Shah 

Kate wore two beautiful shalwar kameez by Maheen during the trip, one in periwinkle blue for a visit to a girl's school and another embroidered teal style to visit Badshahi Mosque and the Shaukat Khanum Memorial Cancer Hospital.

https://www.instagram.com/p/B3oKbdunyZN/

https://www.instagram.com/p/B3t4J5UHmPC/

The Royal also sent a heartfelt letter to Elan's creative director, Khadijah Shah, for one of her much-revered attires.

The 38-year-old penned a note appreciating the director's effort into the outfits and revealed plans to return to Pakistan.

https://www.instagram.com/p/B3wK674n1O9/

Khadijah captioned her post with adding, "I was delighted to have even been considered, this is just humbling to a whole different level. However what's most commendable is the consideration, grace and thoughtfulness of HRH the Duchess Catherine, it is no wonder that she is so respected and beloved."

Have something to add to the story? Share in the comments below.


COMMENTS
Comments are moderated and generally will be posted if they are on-topic and not abusive.
For more information, please see our Comments FAQ