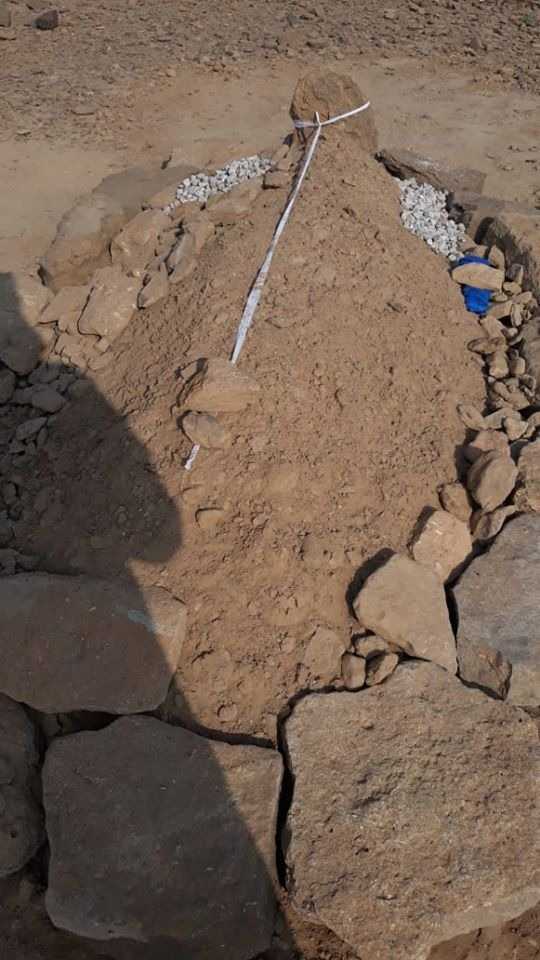 ---
HYDERABAD/ KARACHI: Dadu police initiated on Saturday an investigation into an incident of alleged honour killing that took place in a remote village of Wahi Pandi taluka, after rumours surfaced that a minor girl was stoned to death in the area.

As the news circulated on social media and evoked criticism, Dadu District SSP Dr Farrukh Raza Malik sent a police team, headed by DSP Pir Bux Chandio, to Karo Kot village, where the killing was reported to have taken place. Police detained a man identified as Maulvi Mumtaz Leghari who performed the girl's funeral prayers in a village near Shahi Makan. They also deployed officials at the girl's grave.

Police have registered an FIR against six persons - Ali Nawaz, son of Shahnawaz Rind, Sami, son of Wahid Bux Rind, and four unidentified persons - on the basis of information collected so far. Leghari is also implicated in the case for allegedly hiding the crime. Talking to the media, SSP Malik said that the girl, G's* parents have denied that their daughter was killed. In a video clip available with The Express Tribune, the girl's parents can be seen informing the police that their daughter died in an accident. Sharing the parents' statement, DSP Chandio said G's father, Ali Bux Rind claims that the girl died after a part of the roof of their house fell on her head.

Wahi Pandhi Police Station SHO Ameer Brohi, who visited the place of the incident for collecting evidence, on the other hand, said, "Her parents claim that she was playing with other children when heavy rocks fell on her and caused her death." He said the local mosque's prayer leader, who offered her funeral prayer and has been detained for interrogation, also gave a similar statement. "The parents say they have no enmity and ask why someone would kill their daughter," said the SHO.

Additionally, DSP Chandio has revealed that though "the girl was a minor but her age has not been confirmed even by her parents," adding that the matter is being investigated.

Meanwhile, locals told The Express Tribune that the incident occurred on November 21, and Leghari was asked to perform the minor's funeral. Area residents said a jirga was held before the incident, and the leader had issued a ruling to stone the girl to death.

However, DSP Chandio said that it has yet to be confirmed whether she was stoned to death. SSP Malik said police will request the court to grant permission for exhuming the body and carrying out a postmortem.

Speaking in this regard, DSP Chandio said, "It's a serious issue and we have to investigate the case completely," adding that legal formalities will be completed to dig out the grave.

Special Assistant to Sindh Chief Minister on Human Rights Veerji Kolhi has said that the police have begun the investigation of the matter, and if it's proven that the girl was stoned to death, action will be taken against the culprits.

* initial used to protect identity

Published in The Express Tribune, December 1st, 2019.
COMMENTS
Comments are moderated and generally will be posted if they are on-topic and not abusive.
For more information, please see our Comments FAQ