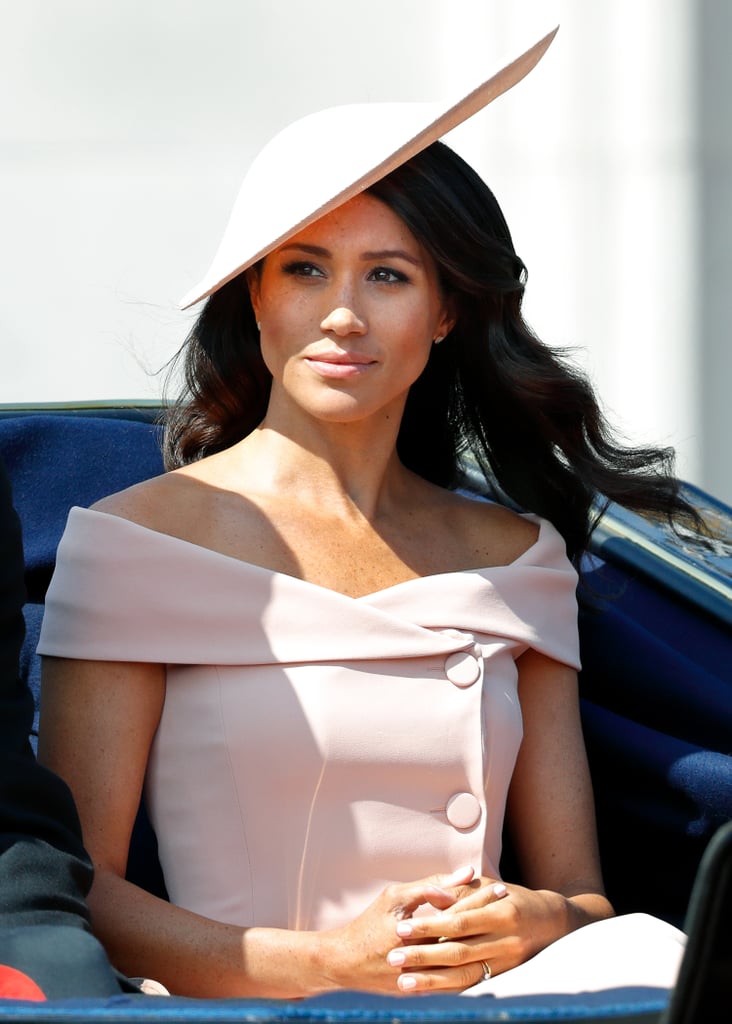 ---
Ever since stepping into the spotlight hand-in-hand with Prince Harry, the Duchess of Sussex has continued to reign not just in her new Royal life, but also the fashion world.

From her unwavering penchant for  covetable coats to the former actor's ability to send Strathberry bags flying from the shelves, her sporty yet sophisticated look has inspired many, reported Marie Claire. 

So it comes as no real surprise to learn that the Royal has been crowned the fashion world's most influential dresser recently.




According to Lyst's Year in Fashion report,  there was a 216% increase in people frantically Googling similar outfits every single time the 37-year-old stepped out for a public engagement.

When the new mother donned five different shirt dresses for her and Prince Harry's Royal tour of Africa in September, the fashion category grew by 45% in total.

Meghan Markle offers glimpse of UK clothing line for women job seekers

To put the degree of her fashion influence in perspective, The Club Monaco dress Meghan wore for her son Archie's royal tour debut sold out in less than 24 hours.

A $240 J Crew skirt the duchess donned for a private breakfast meeting on September 26 saw a 102% increase in search for the US label.




Recent research further demonstrates how Meghan has taken the reigns from the Duchess of Cambridge as Windsor's most influential style icon.

Earlier this year, global fashion search platform Lyst pitted their Kensington Palace closets against each other and found that the 'Meghan Effect' is showing no signs of slowing down.

The gold brocade dress she wore to the 50th anniversary of Prince Charles' Investiture at Buckingham Palace came in as the new mother's most powerful fashion moment of the year - triggering a 500% increase in online demand within 24 hours.




According to the 2019 Lyst report, the Duchess of Sussex is in good company at the top with Timothée Chalamet following closely behind as the world's most influential male.

Zendaya, Billie Eilish, Cardi B, Lisa from Blackpink, Kylie Jenner, Lizzo, Harry Styles and Billy Porter completed the top 10 most powerful dressers.

Have something to add to the story? Share in the comments below.