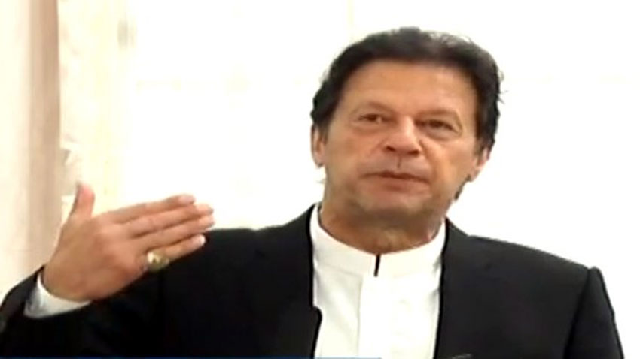 ---
Prime Minister Imran Khan on Friday said the country's economy has finally stabilised and was moving in the right direction.

While addressing the signing ceremony of Super-6 Wind Power Projects in Islamabad, the premier said there is so much potential for hydro-electricity in Pakistan, and the new project will provide affordable and environmentally friendly clean energy.

The premier noted the benefits of wind energy, adding that global warming is a challenge for future generations and can only be resolved by taking care of the energy produced.

Deals for 11 wind power projects signed

PM Imran also discussed the current economic situation of the country, adding that "The direction is right, now we have to move forward. We need to make our economy move forward".

He lauded his own government for stabilising the economy and said the rupee is gaining, the stock market is showing positive sentiments and exports are increasing.

He also said the government's policies are aimed at uplifting the poor segments of society by creating employment opportunities for the people.