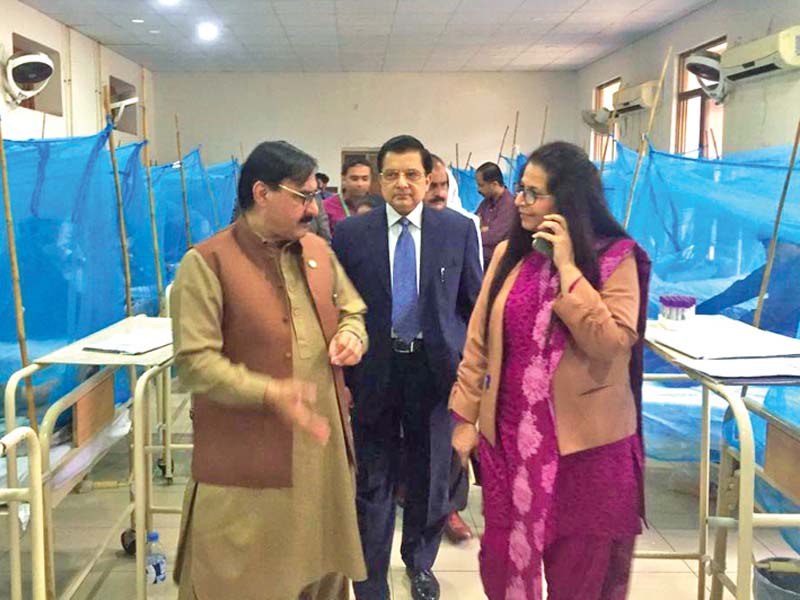 ---
RAWALPINDI: The Punjab government has released a detailed report on the critical situation caused by dengue epidemic that inflicted Rawalpindi during the 10 months of 2019.

The report presents statistics for the period between January 1 and October 31.

According to the report, a copy of which is available with The Express Tribune, a total of 68 people lost their lives to the dengue haemorrhagic fever.

It said that at least 10,744 citizens contracted the dengue virus up till end of October 2019. The epidemic went unchecked even after the provincial government had imposed an emergency over the situation.

The highest number of dengue-related deaths took place in Holy Family Hospital where 47 citizens lost their lives. During the past 10 months, the out-patient departments (OPD) of various public hospitals in Rawalpindi examined a total of 75,622 patients.

Meanwhile, the weather changes in the cantonment city have also not curtailed the deadly dengue mosquito to any remarkable extent as 60 more people have been admitted in various hospitals with dengue complaint during the past 24 hours.

Sixty six of the 68 dengue patients had expired in three big public hospitals of the city while two others lost their lives while undergoing treatment at private hospitals.

Confirmation reports of three citizens who lost their lives to dengue were yet to arrive.

Of the 75,622 citizens examined in OPDs, 19,138 patients were given treatment at dengue wards of the hospitals, while 10,744 patients were confirmed to have contracted the disease.

The three big government hospitals administered dengue treatment to 12,820 patients.

Among the dengue deaths in public hospitals, 47 took place in Holy Family Hospital, 14 deaths occurred in Benezir Bhutto Hospital while four citizens died in DHQ Hospital. From the 68 people who expired in government hospitals, 42 belonged to Rawalpindi while the remaining 24 were from other districts. Twenty two of the deceased were from the Potohar Town, while 12 were from Rawal Town. In addition, four citizens were from Chaklala and Rawalpindi cantonment boards while one was from Murree.

Among others, 15 were citizens of Islamabad, and patients each were from Chakwal, Attock and Azad Kashmir and one each from Jhang and Khushab died of the viral fever.

Published in The Express Tribune, November 2nd, 2019.