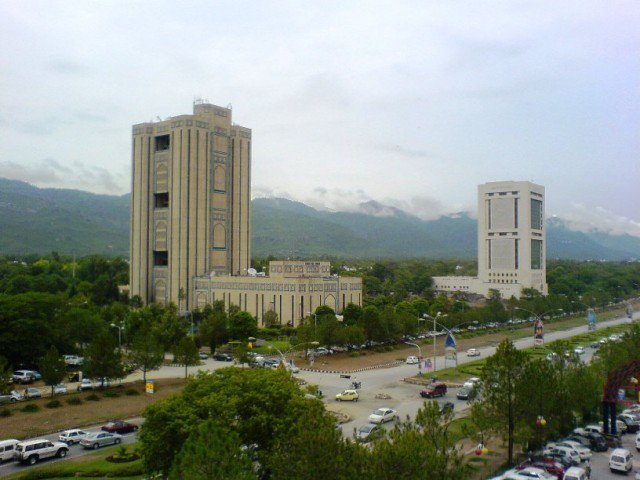 ---
ISLAMABAD: People living in the suburbs of the federal capital will no longer have to go to their native towns for burying their dead, as the top civic body has allocated more than 100 acres land for five graveyard sites in rural areas.

As per rules, only residents of sectors have right to be buried in the graveyards of sectors. Though Capital Development Authority had relaxed the condition to some extent due to grave situation of the shortage of burial space, a permanent solution has come now.

The sites have been earmarked in rural areas Lakhwal, Bhara Kahu, Alipur Farash, National Park area and Humak.

CDA has allocated 100 kanals each in Bhara Kahu and Farash Town and 50 kanals in Humak and 258 Kanals in Lakhwal.

After the decision of CDA, the residents of rural areas have taken a sigh of relief as they will no longer have to travel far distances for burial of their loved ones.

Responding on the complaints of locals, CDA officials said that the population of federal capital was increasing rapidly and the city was expanding simultaneously owing to which the people who had recently moved to federal capital from different parts of the country were facing extreme difficulties in terms of graveyards.

They added that although the rural areas had ancient and ancestral graveyards of the local communities, they were almost full and not big enough to cater to the needs of the teeming population.

Owing to this, most of the settlers had to go back to their native towns for burial of their dear ones.

Earlier, CDA administration had directed the planning wing to devise a plan for allocating sites for graveyards in rural areas of Islamabad after which a comprehensive exercise was conducted and four sites were chosen. The earmarked sites were sent in board meeting of CDA for approval.

These new graveyards would be developed on the same model followed by graveyards in sectoral area.

The Islamabad Capital Territory (ICT) is a highly regularized area. People need to have proof of residence to burry a person at graveyard, besides other required documents like death notification.

Owing to difficulties being faced by the people, CDA had allowed residents of the rural areas to use Sector H-11/3 graveyard.

However, permission for burial of deceased not belonging to CDA planned-and-developed schemes was in violation of ICT zoning regulations, modalities and procedure for private housing societies approved by federal Cabinet in 1992.

According to rules, housing societies were required to reserve nearly two per cent of their area for graveyards. Now, the housing societies were mushrooming around the capital, but they were not giving place for graveyards.

This left CDA to cut area reserved for civic amenities like schools, hospitals and playgrounds to develop graveyard.

Earlier this year, in view of growing population, CDA had to expand its burial grounds.

With Phase I and Phase II of Sector H-11/3 graveyard almost full, the authority opened Phase-III offering last resting place for the residents of the federal capital.

According to documents, the Sector H-11/3 graveyard's phase II received around 2,000 new entries each year and was marked to be full by 2020 end.

Published in The Express Tribune, November 1st, 2019.
COMMENTS
Comments are moderated and generally will be posted if they are on-topic and not abusive.
For more information, please see our Comments FAQ