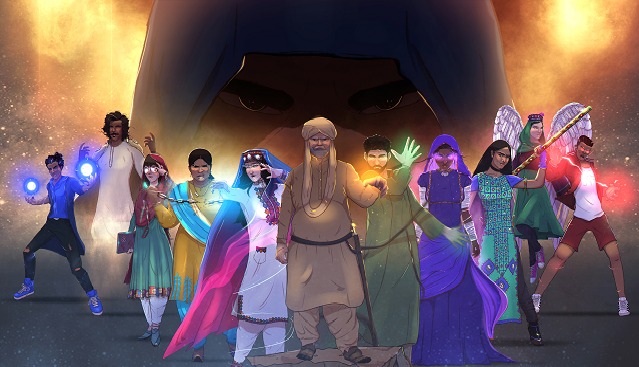 ---
DUBAI: Umair Najeeb Khan has built quite a name for himself on social media. His take on superheroes has become talk of the town for its diverse approach toward ethnicity.

Umair earlier shared with The Express Tribune that he will be revealing a total of 12 basic characters, with varying backgrounds and stories. The visual artist has now revealed all 12 of these 'superheroes' and we are excited to see what's next for them.


Team completes this weekend and then big big announcements!!

— umair. (@UmairNajeebKhan) October 8, 2019


"On October 26, I will be revealing an animated teaser of the series. It's name and the people involved within the project. I have a co-writer with me working on the series, so I will be introducing her as well."


After some vfx and 4 softwares, here's the result. pic.twitter.com/jwdWsncPqD

— umair. (@UmairNajeebKhan) October 18, 2019


Umair further unveiled that he will be sharing a website where the merchandise for the superheroes is being sold. The artist also shared he will be revealing possible collaborations.

"There will be a comic book," he went on. "The first issue is going to be about one of the characters and then the rest will follow through."

We can't wait to see what Umair has in store for us on October 26!

Have something to add to the story? Share it in the comments below.