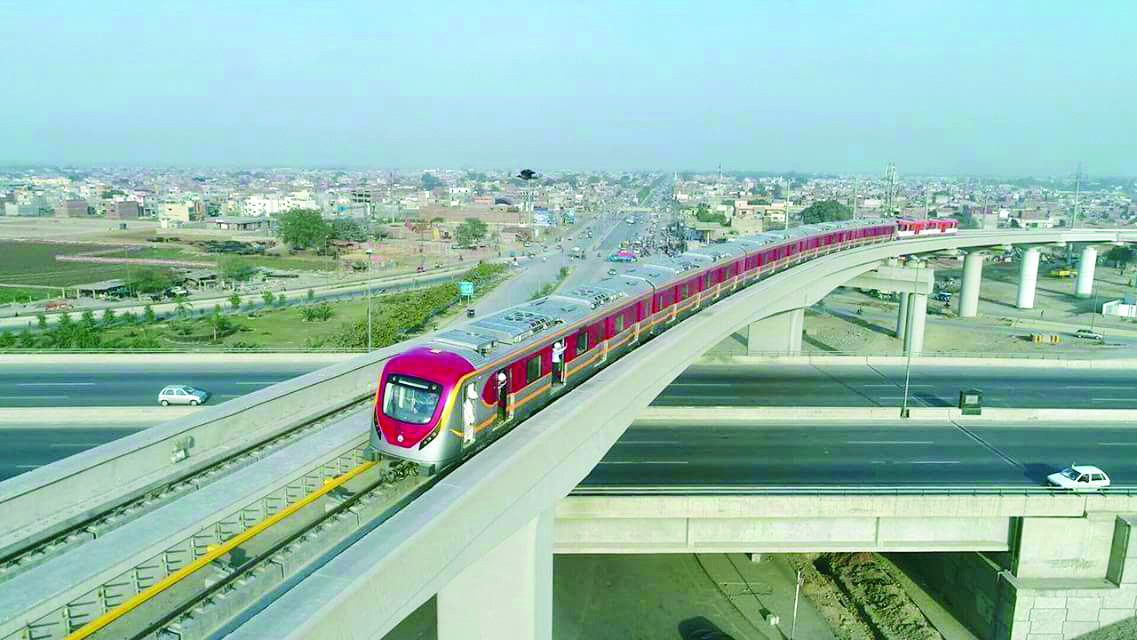 ---
LAHORE: After endless delays and missed deadlines, Pakistan's first modern metro system seems to be back on track for an opening early next year.

According to details, the Orange Line Metro Train (OLMT) will be tested for three months before officially chugging the public in March 2020.

'Energised' OLMT track poses safety risk

The most advanced mass transit system in the country, which is part of the big-ticket infrastructure investments by China, has been stalled by several hurdles, including a long court battle over its proximity and impact on heritage sites that dot the provincial capital. On the long list of issues that beset the project, the management has been struggling to secure the required power supply to run the transit system.

"Electricity will be provided from eight grid stations, but currently UET grid station and three stations of Shahnoor are the only ones supplying power. The project requires an aggregate of 75 megawatts of electricity to operate but alternate electricity systems have been provided," said General Manager Mass Transit Authority, Ozair Shah.

Prime Minister Imran Khan will inaugurate the project next year. However, no date has been set for the launch.  Irked by the endless delays that have stalled the project, commuters hope that the mass transit project will function soon and serve the city.

"We have been waiting for this project for a very long time," said one commuter. "I hope the trains start running soon," he added.

LDA construction plans go contrary to PM Imran's vision

While the prospect of new infrastructure thrills the commuters in the province, it has appalled conservationists.  Two years ago, heritage campaigners dragged the Orange line project into court after learning that elevated tracks would move past an array of important Mughal-era buildings that are peppered all over the city.   In its ruling, the court temporarily halted work on the project.

The construction of the project, which started in 2014, is valued at approximately $1.5 billion, out of which $1.3 billion were provided as a loan by Exim Bank China while the remaining Rs 24 billion were taken out of the provincial kitty.

Once commercially operational, the train is expected to cater to 30,000 passengers every hour. While initially, it will serve two hundred and fifty thousand passengers in a day, the project is expected to expand its services to three hundred thousand passengers by the year 2023.

So far, the project has imported several Chinese trains that are expected to run over the 27-kilometer long track in the provincial capital, with stops in all densely populated areas. According to the details available with the Express Tribune, the administration plans to tap the services of Punjab Police for securing the project. However,  it plans to outsource the security services at a later stage.

Published in The Express Tribune, October 21st, 2019.