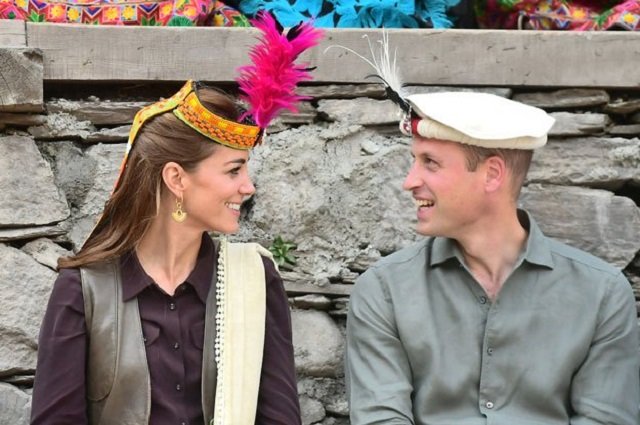 ---
Despite some turbulent weather, the five-day tour of the British royals to Pakistan was wrapped up as smoothly as their wrinkle-free culturally-appropriate dresses.

For almost a week, the Duke and the Duchess of Cambridge — the first to tour the country since Prince Charles and wife Comilla visited in 2006 — held the collective attention of the nation.

Indeed, a visit from the royal couple is considered an honour for any country of the world — from Pakistan all the way to the United States. However, such visits gain extra significance in the former colonies of the United Kingdom. Every step that they take is closely focused. And the royal couple, Prince William and Duchess Kate, are well aware of the power that it grants them.

It is thus fitting that they planned their trip to emphasise some critical issues in the country, namely education, climate change and the preservation of our cultural heritage.

In this regard, the visiting royals made it a point to visit a local school and speak to organisations working to further the cause of education in the country. They also visited the fast-receding glaciers in Chitral in the country's north and met the mountain communities that are impacted greatly by climate change.

Now, this is not to say that we are not cognisant of these critical issues plaguing our country. Both climate change and education are accorded top priorities by the incumbent government and they deserve credit for the time and treasure they have expended towards critical reforms in these sectors.

From Pakistan's standpoint, the royal couple's visit, and their chosen themes will somehow lend a royal endorsement for Islamabad's stance on these issues, particularly in the global arena.

The near 100-member entourage following the royal couple, including foreign journalists, would, on account of covering the royal couple, inadvertently shine a light on these issues — particularly climate change — in their respective publications.

Such media attention, it is hoped, will reach a wider global audience and help create desperately-needed support for Pakistan's efforts to improve education and combat climate change.

Published in The Express Tribune, October 20th, 2019.

Like Opinion & Editorial on Facebook, follow @ETOpEd on Twitter to receive all updates on all our daily pieces.