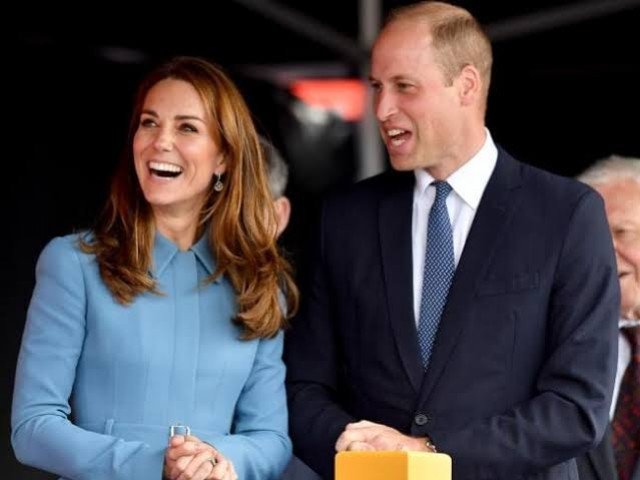 ---
Anticipation is building in Pakistan ahead of the arrival of British royals Prince William and Kate Middleton, who are scheduled to land in the capital, Islamabad, on Monday night.

The Duke and Duchess of Cambridge are set to arrive at around 9pm on October 14 and will be in Pakistan till October 18.

The royal visit, organised on the request of UK's Foreign and Commonwealth Office, is the first since Prince Charles and Camilla Parker Bowles' 2006 tour of Pakistan.

Prior to that, Prince William's grandmother, the ruling monarch Queen Elizabeth II, visited Pakistan in 1961 and again in 1997.

However, the most memorable royal tours for Pakistan remain the visits by his mother, the late Princess Diana, in 1991, 1996 and 1997.

Speaking ahead of the latest royal visit, British envoy Thomas Drew said Prince William and Kate's visit would showcase Pakistan as "a forward-looking country".


We're in the final countdown to the arrival in Pakistan of the Duke and Duchess of Cambridge. Here is a flavour of what to expect. #RoyalVisitPakistan pic.twitter.com/zvg0MkTkNa

— Thomas Drew (@TomDrewUK) October 13, 2019


"They hope to meet as many Pakistanis as possible during the course of the visit," the British high commissioner said in a video message on Twitter. "They are looking forward to building a lasting friendship with the people of Pakistan."

A statement released by Kensington Palace earlier this month described William and Kate's visit to Pakistan as "the most complex tour undertaken by The Duke and Duchess to date, given the logistical and security considerations."

"From the modern leafy capital Islamabad, to the vibrant city of Lahore, the mountainous countryside in the North, and the rugged border regions to the West, the visit will span over 1,000km, and will take in Pakistan's rich culture, its diverse communities, and its beautiful landscapes," read the statement.

It said the royal couple would "visit programmes which empower young people ... and also cover how communities in Pakistan are rapidly responding and adapting to the effects of climate change."

"Their Royal Highnesses will also spend time understanding the complex security picture in Pakistan ... The UK has been a key partner for Pakistan, and The Duke and Duchess will meet UK and Pakistan military personnel who are sharing expertise to improve security," the statement added.