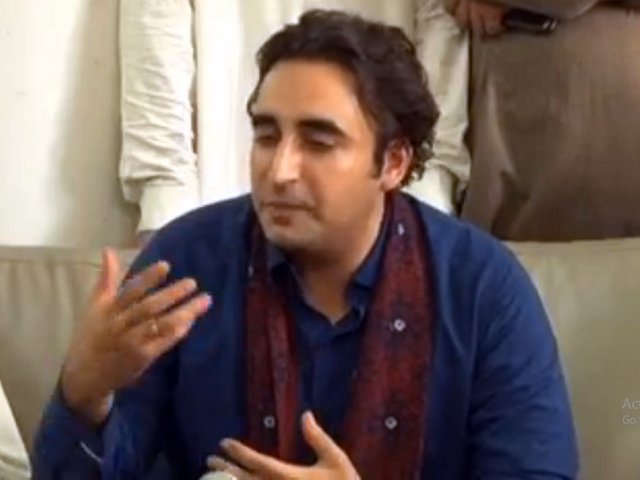 ---
KARACHI: The Election Commission of Pakistan (ECP) has issued a show-cause notice to Pakistan People's Party (PPP) Chairperson Bilawal Bhutto Zardari and other party members for visiting the constituency of PS-11, Larkana-II, ahead of the by-poll scheduled for October 17.

Bilawal visited Larkana on Saturday where he led a campaign rally for his party candidate, Jamil Soomro, for the upcoming by-election.

According to the notification, the monitoring team's observations and media reports proved that Bilawal had violated the ECP code of conduct.

Bilawal rallies to gain support for Larkana by-election campaign

"Being a member of the National Assembly, you were fully aware about the announcement of schedule of by-election ... which requires that you cannot visit the constituency in any manner whatsoever after the announcement of the election schedule, let alone campaign for any contesting candidate," states the ECP notification dated October 12.

Para 17 of ECP Code of Conduct states that, "The President, Prime Minister, Chairman / Deputy Chairman Senate, Speaker / Deputy Speaker of an Assembly, Members of the senate or an Assembly, Federal Ministers, Ministers of the State, Governors, Chief Ministers, Provincial Ministers and Advisors to the Prime Minister and the Chief Ministers, Mayor / Chairman / Nazim their deputies and other public officer holders shall not participate in election campaign in any manner."

The ECP has directed the PPP chairperson to submit a response within a day of receiving the notice and warned that failing to do so will result in disciplinary action under sections 167 and 234 of Elections Act, 2017, read with Rule 171 of Election Rules.

The other PPP leaders put on notice by the ECP include Nisar Khuhro, Nasir Hussain Shah, Suhail Anwar Siyal and Sharjeel Memon.