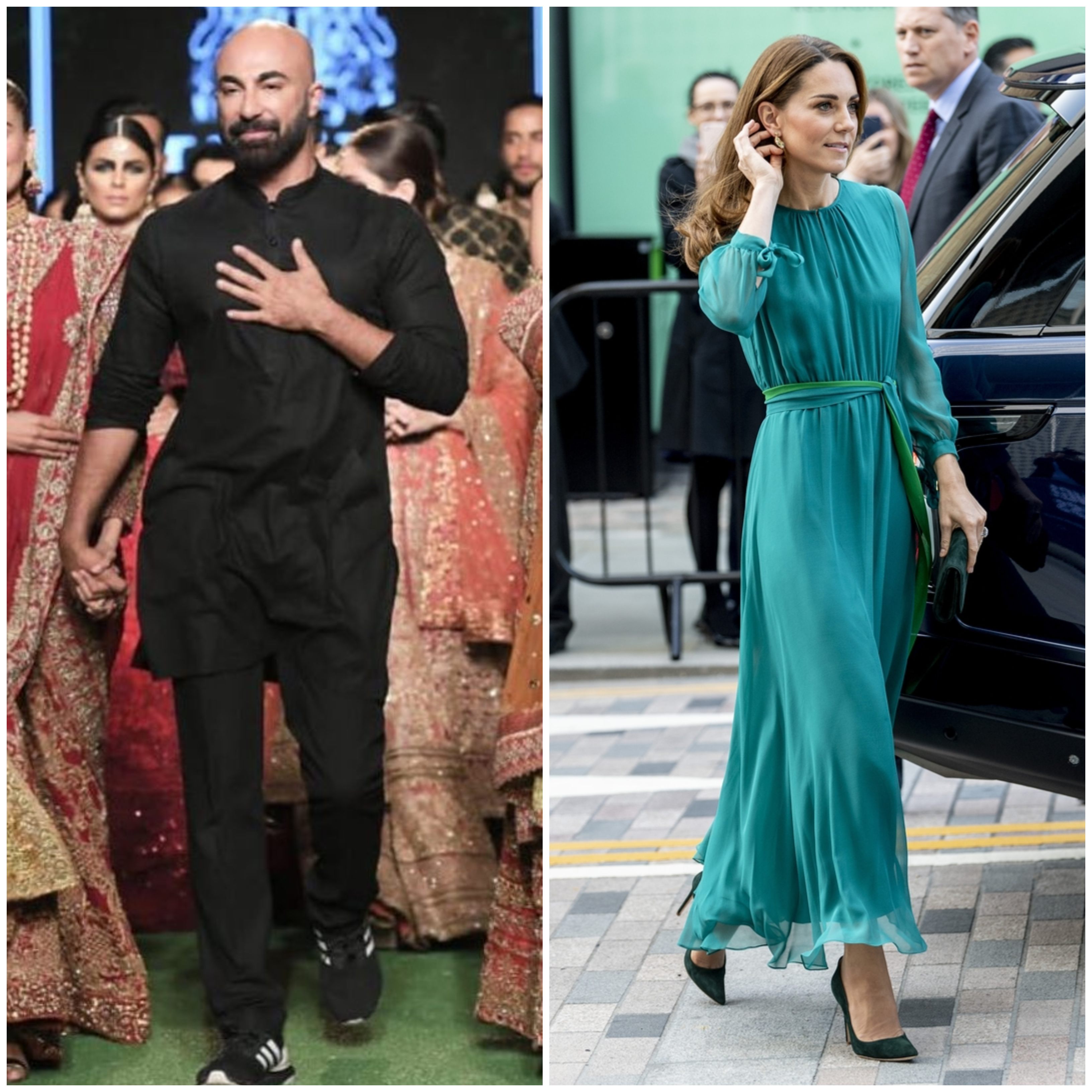 ---
Pakistani designer HSY could have the honour of dressing Kate Middleton during her royal trip to Pakistan.

In just one more day, the Duchess of Cambridge and her husband Prince William are set to embark on their first official tour of the country. But the question on everyone's mind is, what will Kate be packing for such a culturally important trip?

According to People, Pakistan's very own HSY is one of the top picks to dress the Royal. As Susan Kelly of the publication quoted, "There are some tremendous designers either in Pakistan or with Pakistani roots." She continued, "There's one called Hassan Sheheryar Yasin, known as HSY."




The five-day tour, which the details are being kept under wraps for security reasons, has been described by aides as their "most complex" tour to date due to logistical considerations. With a cultural need for modest clothing and a temperature of 31 degrees in Islamabad, Kate could follow the lead of Princess Diana, who undertook a solo royal tour in 1991, by wearing several traditional, lightweight styles.

Kate Middleton's all-green dress shows she is ready for her trip to Pakistan

"I think we will probably see at least one traditional shalwar kameez from Kate on this trip," said Kelley, who launched her blog that follows Kate's fashion back in 2011. "Diana wore that look multiple times in Pakistan and I think she has on occasion looked to Diana for inspiration, while being careful not to copy her."




Although the fashionable Royal has not worn such a look before, she did don a Beulah dress and headscarf to visit a mosque in Kuala Lumpur, Malaysia back in 2012. According to fashion analysts, Kate's confidence has grown tremendously since then.

While on tour in India and Bhutan in 2016, Kate stuck to several of her favorite British designers — Jenny Packham, Alexander McQueen, Temperley London and Emilia Wickstead. There's a high chance the Duchess will repeat some of those names, but will also wear at least a few local labels such as HSY.

Have something to add to the story? Share in the comments below.