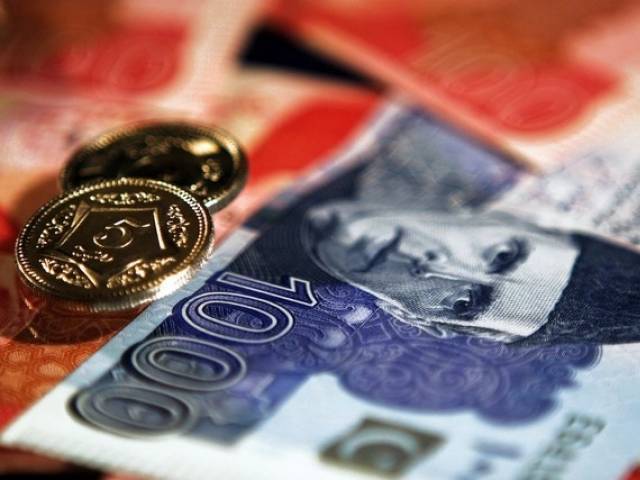 ---
ISLAMABAD: The federal government has decided to initiate a comprehensive plan for the promotion of Islamic banking in the country.

"For the purpose, the State Bank of Pakistan is in the process of formulating a seven-year plan and a comprehensive framework in this regard will be introduced within two months," said the SBP spokesperson while briefing a meeting of the National Assembly Standing Committee on Finance chaired by Asad Umar the other day.

The SBP officials gave a briefing to the committee about the Eradication of Riba Act, 2019. The chairman advised the standing committee on finance to expedite the work on the bill and constituted a sub-committee, headed by MNA Raza Nasrullah.

The committee sought details of the loans given by and returned to the Agriculture Development Bank during the last one year.
The committee directed the Ministry of Finance to give a briefing about the abolition of interest on private loans bill 2019 in Islamabad and sought opinions of the interior ministry for its implementation.

The committee expressed reservations over the Pakistani Coins (Amendment) Bill, 2019 presented by the government and sought details regarding the objective and the reason for introducing the bill from the finance ministry.

Iqbal rejects business community's reservations against NAB

The committee sought the Ministry of Trade's input regarding the bill's impact on GSP and also SBP's remarks on the bill.
The committee directed the Finance Division to provide details of the summary regarding Pakistan Essential Services (Maintenance) Act 1952 sent to the cabinet.

The Pakistan Mint spokesperson said that the objective of the bill was to impose restrictions on union activities in the organisation as they resulted in production loss through strikes and lock downs, adding that there were apprehensions that the organisation might run into losses due to such activities of the union.

The chairman and the committee members expressed severe reservations.

"Don't try to solve your administrative problems through the law as the reasons which have been given are against the Constitution," said Umar. "The motto of the Pakistan Tehreek-e-Insaf is to ensure the protection of the rights of the labourers."

On this, Ahsan Iqbal said, "Do you think that the finance adviser is not related to the PTI because this bill came from the finance ministry."

Dr Nafeesa Shah said, "The statement of the bill is against the Constitution and we condemn it."

Iqbal said, "People are in a tense state. Apart from big industries, small business are being affected negatively."

Additional Finance Secretary Umar Hameed Khan said stability was being observed in the exchange rate with reduced uncertainty.

The committee decided to discuss report on inflation presented by convener of the sub-committee Ayesha Ghous in the next meeting.
COMMENTS
Comments are moderated and generally will be posted if they are on-topic and not abusive.
For more information, please see our Comments FAQ