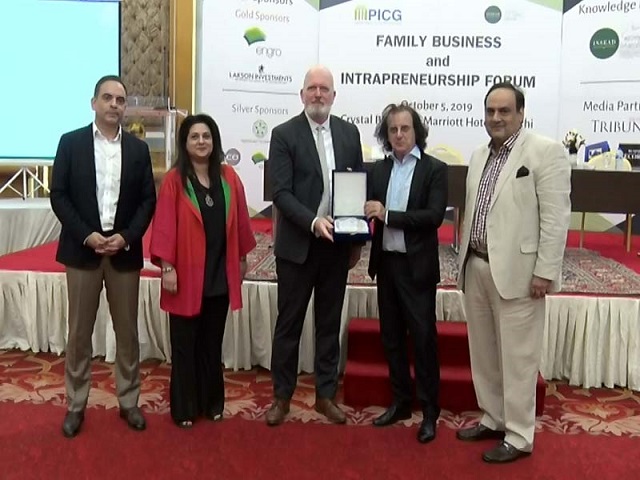 ---
KARACHI: As the trend of starting family businesses and entrepreneurship continue to rise across Pakistan, a seminar was held in Karachi to shed light on the many challenges faced in doing so.

The event was arranged by the Pakistan Institute of Corporate Governance and the INSEAD Business School National Alumni Association of Pakistan, together with the cooperation of Lakson Investment, the Express Media Group and other bodies.

INSEAD Professor Paul Kewene-Hite, an award-winning professor from New Zealand spoke on the subject.

Shedding light on the dynamics of family businesses and the associated difficulties that coming generations can face, Professor Hite said that the functioning of businesses is changing across the globe.

He added that family businesses must adopt advanced methods to stay ahead of the game.




"Despite lacking the ability and interest, many families compel their children to continue the business as per the family's traditional means and desires," the professor said.

"Parents often handover the reins of the company to their children at a time when they lack the ability to run or understand the business."

Hite stressed the need for family businesses to train and guide their children from an early stage so that they are able to understand its importance.




He said it is imperative for the youngsters to keep cordial relations with the employees and learn the highs and lows of their businesses.

He said they should be know how to help put the business on the path to progression.

PHOTOS: PICG