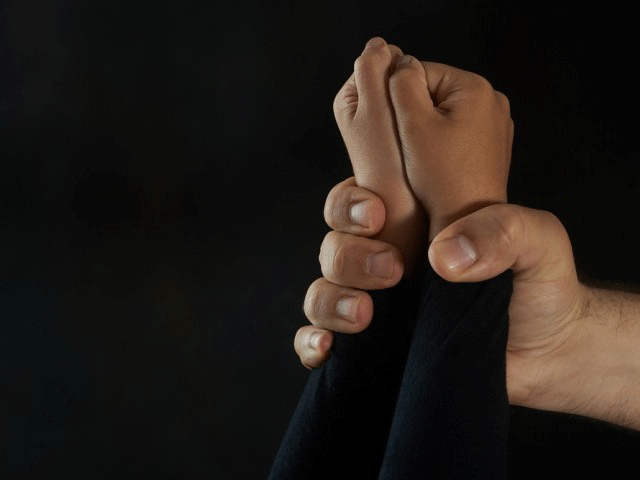 ---
FAISALABAD: After the culprit in the rape cum murder cases involving minors in Chunian was arrested, Tarkhani police arrested a man on Wednesday for allegedly raping and killing a minor boy in Samundri.

Police have registered a case against the accused, identified as Qasim, under Section 302, 377 of the Pakistan Penal Code, as well as Section 7 of the Anti-Terrorism Act, 1997.

According to the police, the victim was identified as eight-year-old Saadullah, the son of labourer Ghulam Mustafa. The child went missing on October 1 after he left his home during the evening.

The minor's parents searched high and low, even visiting bus stations and the railway station. However, the child could not be found. It was only later that locals discovered a body in the sugarcane field and informed Tarkhani police.

The victim's family identified the body by the colour of its clothes. Meanwhile, SSP Operations Ali Raza and City Police Officer Azhar Akram also reached the spot. Officials interrogated locals and discovered that a man from the same village, identified as Qasim, was seen with the child on a motorcycle.

Local police raided the suspect's house and arrested him. Sources added that the accused has confessed to the crime. However, police have obtained DNA samples from the accused to confirm.

Ghulam Mustafa, the child's father, stated that the accused should be awarded strict punishment in order to prevent such cases from happening in the future.

Meanwhile, SSP Operations Syed Ali Raza said the accused killed the child in order to conceal his crime and to protect his identity. "The investigation process has begun and the accused will be brought to justice," he claimed.

He added that police have taken DNA samples of the accused and further investigations are under way.

Meanwhile, Punjab Chief Minister Sardar Usman Buzdar has taken notice of the incident and has sought a report from the police IG. He directed that legal action should be taken against the culprit and a challan should be submitted to the court at the earliest.

"The victim's family will be provided justice at all costs," he said.

A few days ago, another child abuse scandal was unearthed in Samundri area of Faisalabad district. Three separate cases were registered against as many accused.

According to the FIRs registered at Tarkhani police station, a gang of young men in Chak 222 Samundri sexually abused boys. The accused, identified as Mohsin Ali, Ahad Jutt and Abdur Rehman, also documented their perverse actions in pictures and on video.

Villagers residing in Chak 222 alleged that more than 30 children in the village were victims of sexual abuse.

Published in The Express Tribune, October 3rd, 2019.
COMMENTS
Comments are moderated and generally will be posted if they are on-topic and not abusive.
For more information, please see our Comments FAQ