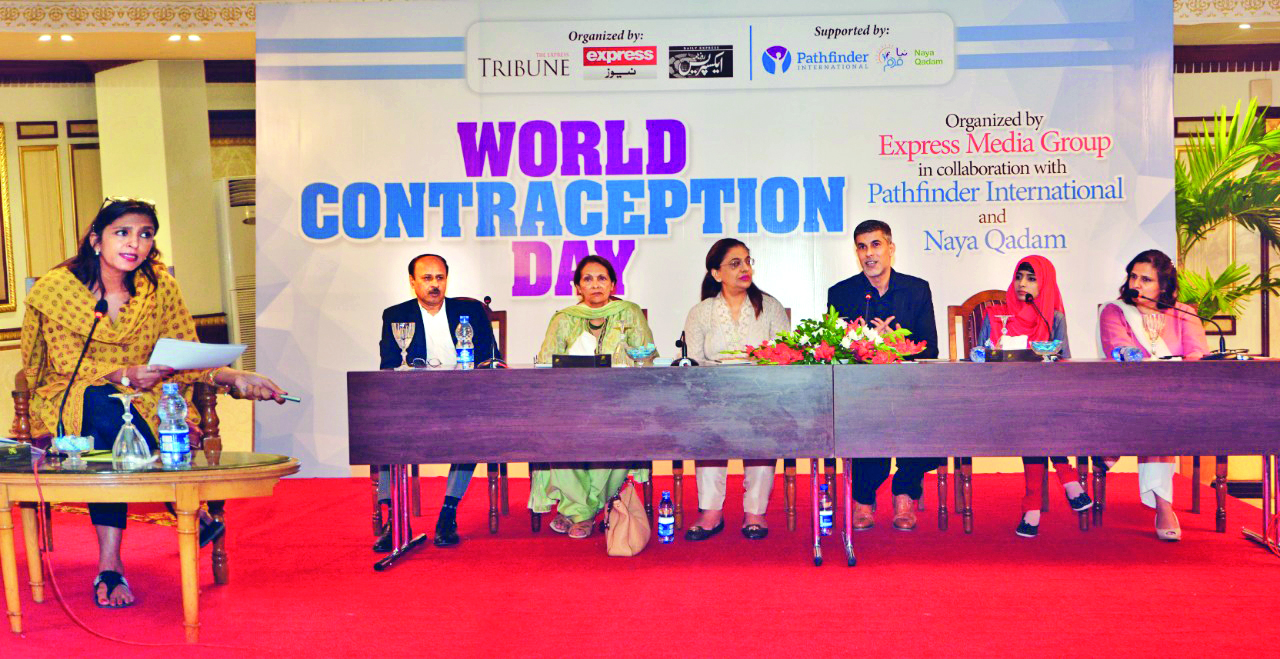 ---
KARACHI: Medical experts stressed the importance of using contraceptives for controlling rapid population growth during a panel discussion organised by The Express Media Group, in collaboration with the welfare organisation, PathFinder International.

Attributing the steep rise in the birth rate in Pakistan to the reluctance of using contraceptives, the panellist said that adopting birth control methods could help curb poverty, illiteracy and unemployment.

Raheel Saad, who was moderating the panel discussion, said that the contraceptive prevalence rate in Pakistan, at present, is the same as it was during 2012 and 2013. He said that according to statistics, 17% of women in the country had expressed willingness to use contraceptives but they weren't able to for various reasons.

Demographic explosion

During the discussion, the panellists also emphasised on raising awareness about the importance of using contraceptives to curb population growth. Most people in the country still do not know how to use contraceptives and where to get contraceptive products, they said.

Further shedding light on the matter, one of the panellists, Dr Agha Zahir said that people often consider using contraceptives un-Islamic and lack of awareness further aggravates the situation.

According to Dr Rubina Sohail, an executive member of the Pakistan Society of Obstetricians and Gynaecologists, more than half of the people in the country do not consider family planning important and hence, it is necessary that awareness is raised about the use of contraceptives.

Reproductive health is the need of the hour

According to Dr Sohail, 4 million abortions take place in Pakistan annually. Adding to this, the panellists revealed that approximately 10 million women conceive children every year in Pakistan, out of whom 40% pregnancies are unintended.

Sindh Population Welfare Department Secretary Zahid Ali Abbasi also spoke on the occasion. PathFinder International country directors, Dr Tabinda Sarosh and Miss Zainab Feroze Khan, and a large number of students attended the event.

Published in The Express Tribune, September 27th, 2019.