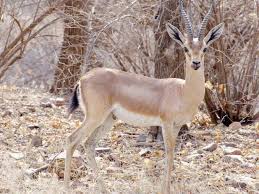 ---
LAHORE: The Punjab Wildlife Department in collaboration with Pakistan Army will establish a hunting village in Bahawalpur to promote tourism in the region.

Punjab Wildlife Department Director General Sohail Ashraf said that the initiative will not only facilitate professional hunters but will set up a facility for them where their families can also stay overnight and enjoy sightseeing of a wide range of birds and animals.

To discuss the project, Ashraf and Honorary Game Warden Badar Munir had a meeting with a delegation of the All Pakistan Hunters Rights Association (APHRA). The meeting took place in Lahore where APHRA Chairman Nadeem Paracha and Muhammad Azeem, along with other members, represented their association.

Several dozen alien hunters gather near secretive US base at 'Area 51'

Ashraf said that arrangements were being made for the hunting village for the hunters and their families so that they explore more about wildlife.

Munir assured the hunter's association that all their legitimate demands would be met. "It is our top priority to train staff of wildlife departments so that they facilitate and cater to the needs of tourists. We are look forward to working with the Hunter's Association in future."

The delegation of the All Pakistan Hunters Rights Association also discussed the problems being faced by hunters. Speaking on the occasion, Paracha said the problem of illegal hunting can be solved if the Punjab Wildlife Department and APHRA work together in good faith.

A large number of hunters from Lahore, Islamabad, Sialkot, Gujranwala, Gujrat, Multan, Faisalabad, Quetta, and many others cities attended the meeting.

Promoting tourism

In line with the federal government's agenda of promotion of tourism, the Punjab government has devised a policy, 'The Punjab Tourism for Economic Growth Project', which will help promote more than 20 sectors. In this connection, the Punjab government would spend $50 million to harmonise the tourism sector with international standards, under the Punjab Tourism Economic Growth (PTEG) project during the next five years, an official in the planning and development department told APP on Sunday.

Punjab wildlife dept to amp up fines, punishment for poaching

Talking about these sites, the sources in the Punjab Archeology Department said that the provincial government had planned to tap religious and spiritual tourism, including Sikh, Buddhism, Hindu and Muslim holy places across the province.

Similarly, cultural and heritage tourism, including world heritage sites, Indus Valley civilisation, Mughal and British era monuments would also be exploited, they added. They said adventure and desert tourism, including Cholistan and Thal deserts would be taken to new heights.

A Punjab Tourism Development Corporation (PTDC) official said eco-tourism, Soan Valley, Salt Range, urban and recreational tourism, hilly areas of Murree would be developed in the province and other tourist attractions in Lahore, Multan and Bahawalpur would also be made available to the tourists.



With additional input from APP

Published in The Express Tribune, September 23rd, 2019.