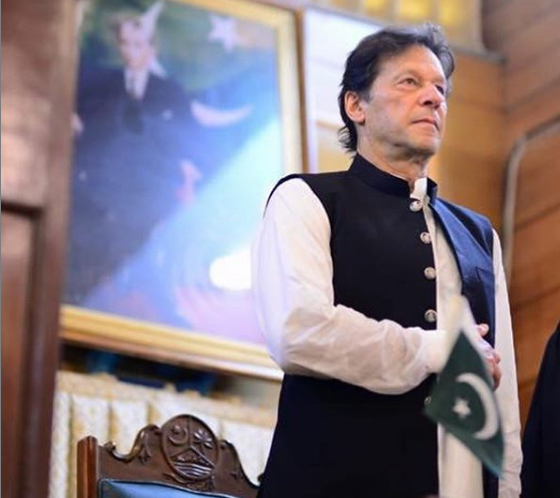 ---
KARACHI: Prime Minister Imran Khan has said that Pakistan will make efforts for a conducive intra-Afghan dialogue if United States President Donald Trump agrees to restart talks with the Afghan Taliban.

Pakistan has vowed to try to make the United States and Afghan Taliban reach a consensus on a ceasefire and PM Imran has said he will discuss the matter with President Trump during his visit to Washington.

Reports suggest Pakistan is using a backdoor channel in efforts to restore the Afghan peace dialogue at the earliest and is willing to continue to act as a mediator.

PM Imran aims to restart Afghan peace talks

Referring to the lockdown in Indian Occupied Kashmir (IOK), the prime minister urged the international community to intervene immediately and said he was hopeful that Trump would mediate talks between New Delhi and Islamabad.

Pakistan expects the US president to discuss the matter with Indian Prime Minister Narendra Modi and to help reduce Pak-India tensions by pressuring India to end the draconian curfew in occupied Kashmir.

PM Imran stressed there would be no talks with Delhi until the curfew in IOK was lifted and promised to strongly present the case of Kashmiris at the upcoming United Nations General Assembly (UNGA) session in New York.
COMMENTS
Comments are moderated and generally will be posted if they are on-topic and not abusive.
For more information, please see our Comments FAQ