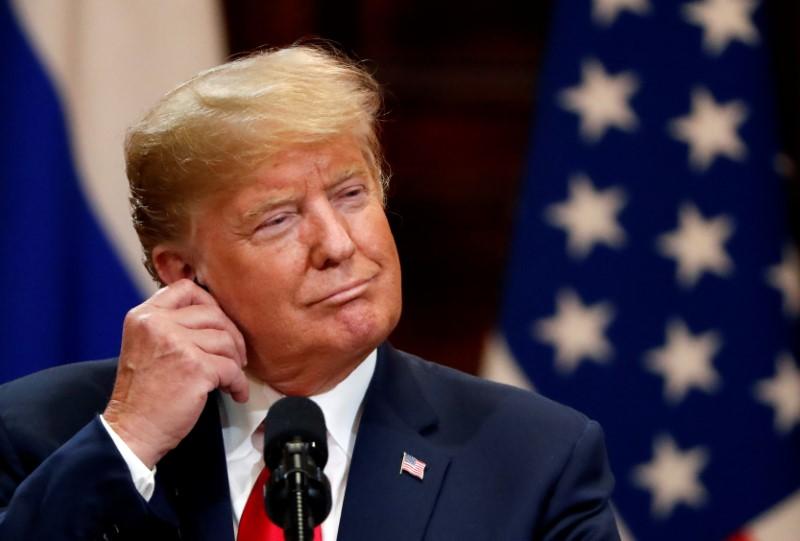 ---
Prime Minister Imran Khan once again came down on the US for "unfairly" blaming Pakistan for its failure in Afghanistan. "We lost 70,000 people. We lost $100 billion [from] the economy. And in the end, we were blamed for the Americans not succeeding in Afghanistan. I felt, it was very unfair to Pakistan," Khan said in an interview to Russian television RT.

Khan's stance is backed by more than 200 million Pakistanis who believe they have suffered a lot by fighting US wars in Afghanistan twice — first against Russia in the 1980s and then in the aftermath of the 9/11 attacks.

The strategic blunder of the US to leave Afghanistan and abandon Pakistan during the late 1980s allowed al Qaeda to strengthen its footprints in Kabul and rammed Islamabad to contrive a foreign policy that doesn't invoke Washington as precedence. After the 9/11 attacks the US again needed Pakistan to topple the Taliban government in Afghanistan. Although Pakistan opted to spine the US-led war on terror in Afghanistan, it had already smelled susceptible behaviour that was billed to bamboozle Pakistan by recurrent American denials to supply military equipment.

Islamabad was always strongly tied with Beijing economically and militarily. In a major foreign policy shift it additionally cozied up to Moscow to encounter its arms deficiencies. As Pakistan and China shared the closest relations, Islamabad's tilt towards Moscow thwarted Washington that foresaw a formidable China-Pakistan-Russia trilateral strategic alliance in the making. Since the US found a new strategic partner in India, Islamabad snubbed US concerns over its economic and strategic links with Moscow.

While Pakistan and Russia look to bury the bitter past, they alongside China are heading towards forming a deeper strategic partnership. The SCO could give them a common platform to build the trilateral strategic alliance. The US has the least threats to its national security from the Afghan Taliban but as it bulls to keep a check on its strategic rivals, China and Russia, it ranks the battle-scarred country very high in its foreign policy objectives.

For the US, Russia is an "authoritarian actor" which China has partnered with to mitigate US pressure tactics while in the wake of Western sanctions on Russia, Beijing has been increasing its investments in Moscow to aid the Russian economy.

Russia has a consistent stance of a "political and diplomatic approach" for enduring peace in Afghanistan. For 20 years, Moscow has urged the brawling sides for dialogue. Kremlin also believes that the US "is unduly coming back" to its prior confrontational policy with the Taliban.

Afghan peace talks are dead for now but since the deteriorating situation in Afghanistan has impeded economic growth and sustainable peace in Pakistan, it seeks that Afghanistan remains peaceful and that the Taliban and Kabul engage in an intra-Afghan dialogue.

After US cancellation of talks, Pakistan should engage Iran, China and Russia since enduring peace in the four countries is tightly tied to stability in Afghanistan. While in June, a Taliban delegation visited China to promote peace in Afghanistan and the Afghan government maintains warm relations with China, Beijing has a critical role to play. Taliban's visit to Beijing wasn't abrupt. In April, Beijing joined Washington and Moscow in calling the Taliban to return to talks after a communication breakdown. This places China in a pivotal position to ensure future stability in Afghanistan.

Whenever the US-Taliban talks resume, China will have a central role because no other country can match China's clout of sustaining close relations with the governments of Afghanistan and Pakistan.

Pakistan should wheel up its engagements with China, Russia and Iran to outwit any consequential damage to the Afghan peace process, which could destabilise the entire region.

Published in The Express Tribune, September 19th, 2019.

Like Opinion & Editorial on Facebook, follow @ETOpEd on Twitter to receive all updates on all our daily pieces.