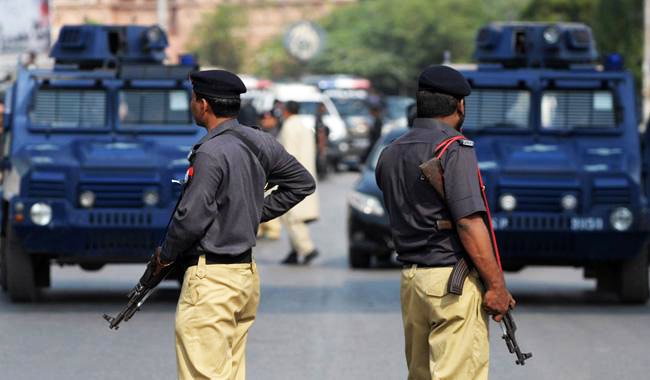 ---
KARACHI: In a bid to strengthen the rule of law in the country, several courts in Karachi have decided to take action against those who neglect and disregard legal orders.

To this end, the court has directed Sindh Police to stop the salaries of 350 delinquent police officers for avoiding court appearances necessary to assist the prosecution of criminals.

According to sources, ample time had been given to the officers and staffers working on different cases to appear before the court but they kept demonstrating negligence and carelessness in performing their professional duties in a timely and persistent way.

Senate committee demands judicial probe into Sahiwal incident

As a result, thousands of pending cases in different courts could not proceed because of the absence of police officers. Consequently, criminals could not be brought to justice.

Sources further revealed that district and sessions courts - that function under the City Court and the District Court Malir - have been unable to see any progress in cases related heinous crimes, such as murders, robberies, frauds and drug dealing, among others.

The police officers retired their responsibilities to the registration of cases against the accused, but they do not appear in courts to explain the nature of the crimes and confirm that they recorded FIRs in accordance with the law. Moreover, they abstain from submitting challans to the court after completing their investigation to cover up loopholes and corruption.

Police brutality: Folk singer Afshan Zaibi speaks up

Officers often cite their 'busy schedules' pertaining to VIP movements as the reason for not being able to present themselves before the court, sources said.

According to a court notification, some of the officers whose salaries will be stopped include sub-inspectors Rashid Alvi and Mushtaq; Assistant sub-inspectors Nisar Awan, Arshad Arain and Muhammad Ramzan; Head Constables Safdar Hayat and Wazir Ali; and Constables Abid Husain, Ali Akbar, Rasheed, Saifullah, Ijaz Ahmed, to name a few.

Published in The Express Tribune, September 17th, 2019.