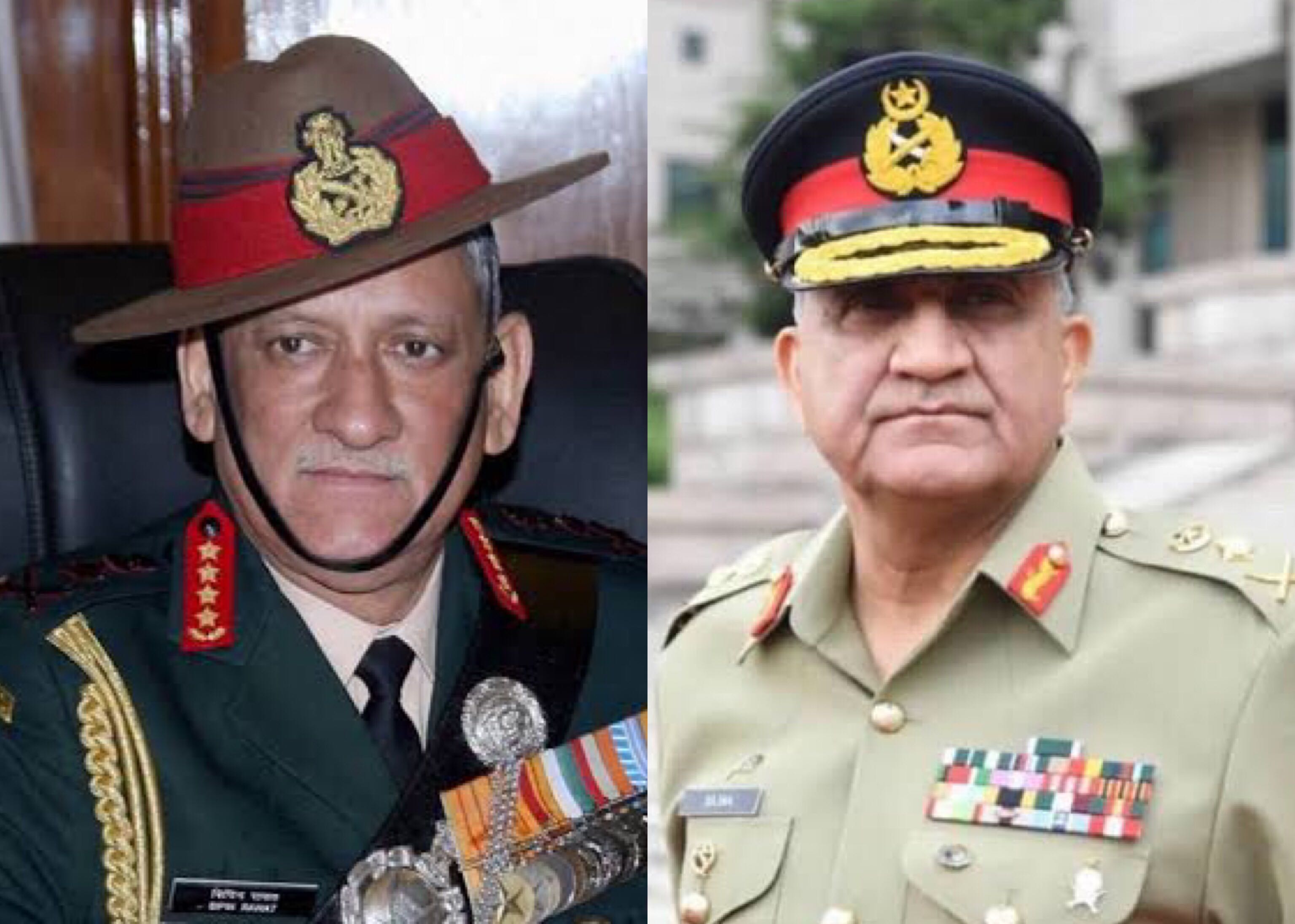 ---
India's zest for war with Pakistan continues to endanger regional and global peace with the country's army chief now threatening military action to occupy Azad Jammu and Kashmir (AJK).

In a statement validating Islamabad's claims that New Delhi is avidly seeking a military confrontation, India's Army Chief General Bipin Rawat said the Indian army was ready to occupy AJK and was just waiting for a go-ahead from Narendra Modi's government.

According to India Today, General Rawat said the next matter on the Indian army's agenda was to take over AJK and "making it a part of India".

"The government takes actions in such matters. The institutions of the country will work as per the orders of the government. The Army is always ready," he said.

#WATCH Army Chief, General Bipin Rawat on Union Minister Jitendra Singh's statement, "Next agenda is retrieving PoK & making it a part of India": Govt takes action in such matters. Institutions of the country will work as per the orders of the govt. Army is always ready. pic.twitter.com/RUS0eHhBXB

— ANI (@ANI) September 12, 2019

This is not the first time that the Indian army chief has threatened Pakistan over Kashmir.

In October last year - just months before the Pulwama bombing - General Rawat said the Indian army would take "other actions" to counter what he claimed was Islamabad's support for cross-border aggression.

Thousands detained in occupied Kashmir crackdown, official data reveals

However, the Indian army chief has clearly been unnerved by Pakistan's strong reaction to India's illegal August 5 move to revoke occupied Kashmir's special status.

He has expressed fear over Pakistan's strategy on information warfare and in a meeting with ex-military officers in New Delhi, General Rawat reportedly admitted that Pakistan has defeated India in hybrid warfare.

According to media reports, the Indian army chief also revealed incidents of 'operational information' leaks and warned former army officials to be careful in their use of social media.

Pakistan's army, on the other hand, has consistenly conveyed support for the people of Kashmir and refrained from issuing inflammatory statements that could lead to unwanted escalation.

In his address on Pakistan's Defence Day this past Friday, Chief of Army Staff (COAS) General Qamar Javed Bajwa said Kashmir is an unfinished agenda of the realisation of Pakistan.

He said the dispute must be resolved in accordance with the United Nations Security Council resolutions and aspirations of the people of Kashmir.

"Kashmir is Pakistan's jugular vein and we will never abandon our Kashmiri brethren," said General Bajwa, adding that Pakistan's armed forces were ready to give every sacrifice for the people of Kashmir.

"Kashmiris are the victim of the oppression and tyranny of India's Hindutva government. I want to assure the people of Kashmir that Pakistan will never leave them alone. The hearts of Pakistanis and Kashmiris beat together."

General Bajwa said state terrorism in Indian Occupied Kashmir was at its climax and Pakistan would go to any length for the Kashmiris.

The army chief asserted that Pakistan was a supporter of peace and prosperity. "Today the peaceful and changing Pakistan is a message of peace, progress and tolerance for the world. When we look at the situation of the subcontinent, there are clouds of war and unease as we hope for peace and prosperity but Pakistan's role has always remained positive," he added.

"Today's Pakistan gives a message of peace and this message is for the entire world. Pakistan has fulfilled its responsibilities and it is now up to the global community to reject extremism."
COMMENTS (1)
Comments are moderated and generally will be posted if they are on-topic and not abusive.
For more information, please see our Comments FAQ