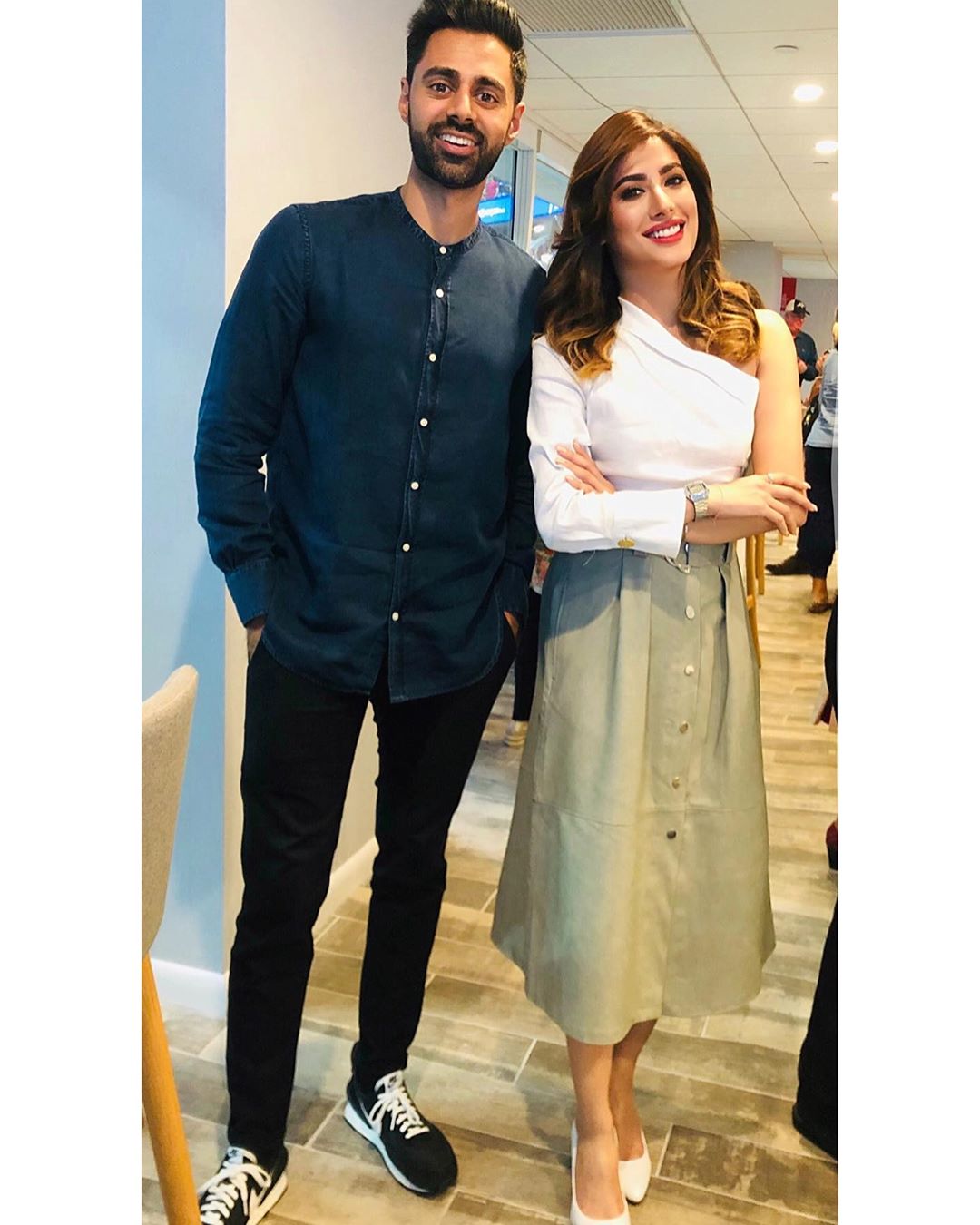 ---
Mehwish Hayat seems to be meeting a few famous famous on her trip to the US. The actor is representing Pakistan at US Open and the recent pictures on her Instagram proves she is having a ball of a time - no pun intended!

"It was such a joy to be invited by Emirates to represent Pakistan at the US Finals and to rub shoulders with global celebrities such as Hasan Minhaj," she gushed on her Instagram page.




"Love his Netflix show and his outspoken opinions. Rafael Nadal's victory made the occasion even more special!"

The star-studded meet-up comes just a few days after Hayat ran into singer Nick Jonas, also taking to social media to share her delight at meeting the Jonas Brother.




"Guess who I ran into at the US Open Men's Semi Finals in New York? One thing we both agreed on was that we were both rooting for Rafael Nadal," she wrote.

Hasan Minhaj 'tries' to convert Justin Trudeau to Islam in a hilarious video

On the work front, Hayat is being lauded for her humanitarian efforts as of late. She was recently named one of the five top Muslim women changing the world by international publication Muslim Vibe, for 'advocating positivity and representation in Pakistan."

The Chhalawwa star had an impressive month in terms of international recognition. Her speech about Islamophobia in pop culture went viral soon after she was awarded the Pride of Performance by Norwegian Prime Minister, Erna Solberg.

The winning streak continued when she called out the false projection of Pakistan in both Hollywood and Bollywood on various international platforms and highlighted the atrocities in Kashmir.


Bollywood could have used cinema to promote mutual understanding instead of vilifying us as they do. They need to decide which is more important - nationalistic fervour or a peaceful future . pic.twitter.com/EzcK4L0zWD

— Mehwish Hayat TI (@MehwishHayat) August 11, 2019


As for Minhaj, his recent interview with Canadian Prime Minister Justin Trudeau went viral as he 'tried' to convert him to Islam. The 'hilarious intervention' occurred when the politician shared his beliefs concerning equal rights for all religious minorities.

The interview was part of the latest episode of Minhaj's hit talk show The Patriot Act.

Have something to add to the story? Share it in the comments below.