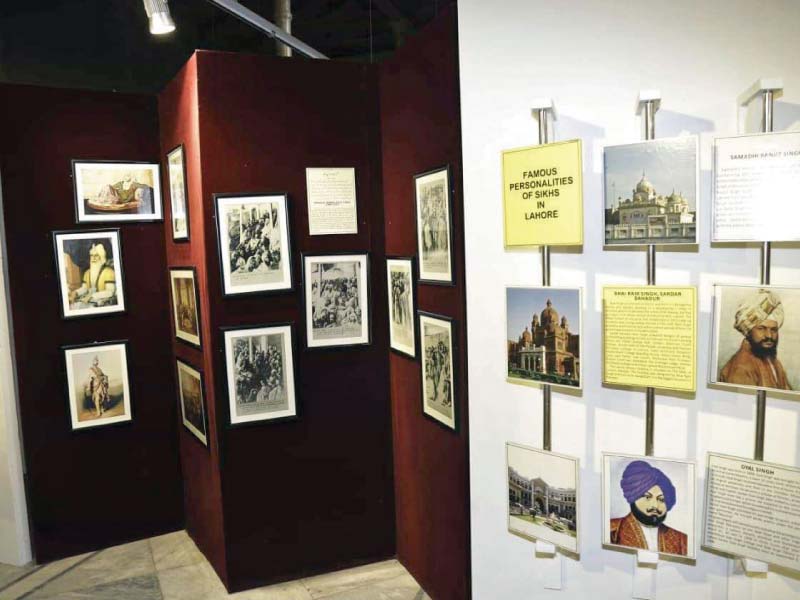 ---
LAHORE: The first-ever Sikh exhibition organised at the Lahore Museum shows that Pakistan cares about the safety of the rights of minorities. This was stated by Lahore Museum Director Tariq Mahmood as she spoke at the inauguration of the exhibition at the Lahore Museum on Tuesday. The show was organised in connection with the birth anniversary of Baba Guru Nanak and it will conclude on September 30.

A large number of members of the Sikh community from the US, UK, Canada and India visited the exhibition.

The main object of the exhibition is "PALKI" which was donated by Sikh Sanghat (Gurdwara Parbandhak) to Lahore Museum. The museum's authority has displayed the holy scripture of Sikhism called Guru Granth Sahib on the PALKI in the middle of the gallery.

Sikhism is the fifth-largest organised religion in the world. It has around round 23 million followers globally. Sikh history is 500 years old and culture is synonymous with Punjab.

Javed said that the Lahore Museum is a rich repository of Sikh art. "There are multidimensional collections. For instance, paintings, coins, shawls, furniture, weapons and costumes of Sikh nobility are on display at the exhibition."




He appreciated the government, especially Prime minister Imran Khan, for supporting tourism in the country to attract minorities. Speaking at the Sikh convention, the prime minister said: "No religion preached oppression of minorities; rather all the prophets had taught humanity, compassion and justice to establish a difference between a civilised society and wildlife."

He added the PM had vowed to facilitate the Sikh pilgrims and ease all processes for them, besides renovating their shrines in different cities. He added the 550th birth anniversary of Baba Guru Nanak would be celebrated with full zeal along with the Sikh community.

Published in The Express Tribune, September 5th, 2019.
COMMENTS
Comments are moderated and generally will be posted if they are on-topic and not abusive.
For more information, please see our Comments FAQ