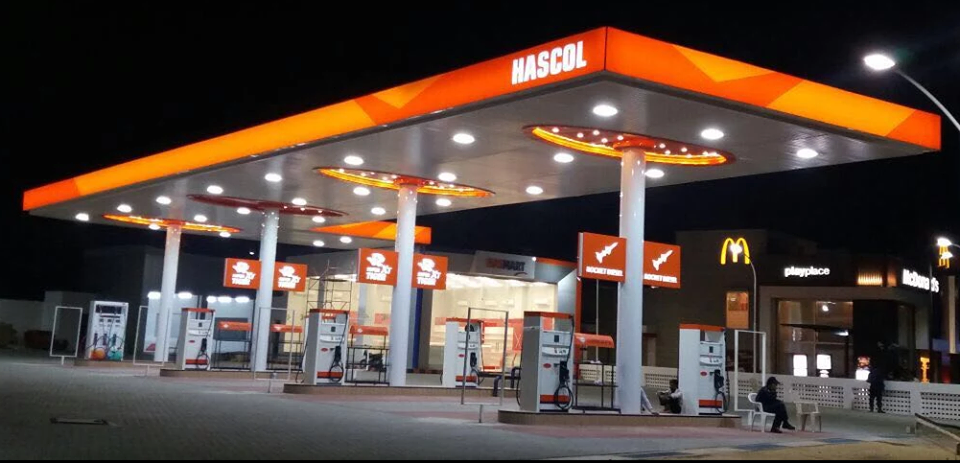 ---
KARACHI: Hascol Petroleum Limited, a leading oil marketing firm which has booked heavy losses, is considering raising funds from investors at Pakistan Stock Exchange (PSX) in a bid to cope with the tough financial situation due to massive rupee depreciation and hike in key interest rate.

"To ensure continued sustainability and growth of the company in the future, the board adopted a resolution recommending an increase in the authorised capital (the maximum worth of capital to be raised through the issuance of shares) of the company from Rs2.5 billion to Rs10 billion," Hascol General Manager Legal and Company Secretary Zeeshanul Haq said in a notification sent to the PSX on Thursday.

The firm recorded a consolidated loss of Rs11.16 billion (loss per share of Rs56.09) in six months ended June 30, 2019, compared to a profit of Rs1.02 billion (earnings per share of Rs5.16) in the same period of last year.

It will place the board's recommendation for the increase in authorised capital for the approval of shareholders at an extraordinary general meeting (EGM). Later, it will issue the right shares (more shares at a reduced price to the existing shareholders).

It, however, remains unclear as to what would be the total size of the funds to be raised through the issuance of right shares. Existing laws allow firms to keep their authorised capital higher than the paid-up capital (capital which has already been raised through the issuance of shares).

The board reviewed the extreme challenges to the prevailing business environment, particularly the impact of a steep rupee devaluation against the US dollar (32% to Rs160 to the US dollar in FY19), unprecedented increase in interest rate (to an eight-year high at 13.25%) and drop in petroleum product sales on account of lower demand, "all of which contributed to the half-yearly results not being as per expectations," Haq said.

Major shareholders are evaluating all the options related to supporting the liquidity and financial situation of the company. "Also, the shareholders and management of the company have engaged and will continue to engage with the government authorities at all levels to address and find solutions to the policy-level issues, which have adversely affected the oil marketing industry," he said.

The board has also empowered the management to undertake necessary steps for the reorganisation of the company's existing financing facilities.

Hascol's share price hit its lower limit of 5%, or dropped Rs1.93, to Rs36.77 with trading in 1.22 million shares at the PSX.

Net sales of the company dropped 29% to Rs86.03 billion in the half-year under review compared to Rs121.73 billion in the corresponding period of the previous year.

Published in The Express Tribune, August 30th, 2019.

Like Business on Facebook, follow @TribuneBiz on Twitter to stay informed and join in the conversation.
COMMENTS
Comments are moderated and generally will be posted if they are on-topic and not abusive.
For more information, please see our Comments FAQ