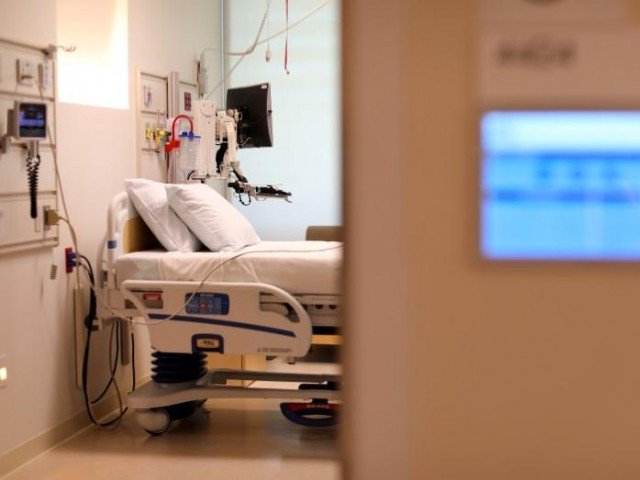 ---
MULTAN: Previous healthcare projects initiated by the government in the district lie stagnant. The District Headquarter Hospital, Multan, a facility costing more than Rs700 million, is still incomplete despite the passage of five years.

Reportedly, the cost of the project was increased by more than Rs100 million.

Patients and families visiting Multan's government clinics are the ones to suffer. Many complain about the lack of facilities at government hospitals which have not been able to keep pace with the growing population. In addition, no new facilities have been constructed for the growing number of residents living in the district. This has become a major obstacle in providing healthcare facilities to the people. As a result, patients throng existing facilities in the absence of a DHQ hospital in Multan.

Previously, instead of establishing a separate facility, the government merged three hospitals, namely THQ Hospital, Civil Hospital and Fatima Jinnah Women's Hospital, and branded them as DHQ Hospital, Multan.

Health Department CEO Dr Munawar Abbas said that the hospital will be completed in June 2020. He stated that on the directives issued by the Multan commissioner and deputy commissioner, some parts of the hospital will become functional by December this year. He maintained that tenders are being floated for the hospital and the air conditioning system.

Earlier, Punjab Health Minister Dr Yasmin Rashid announced that the DHQ Hospital, Multan will become active by June 2020. However, only time will tell if this project will bear any fruit.

Mother and child facility

On the other hand, the PC-I of a mother and child hospital in Wilaytabad area of Multan has been prepared. The 60-bed facility will be constructed at a cost of Rs50 million. Preparations for the construction of the 60-bed facility are currently underway. Reportedly, the health department and the building department have forwarded the PC-I for the project to the relevant authorities for approval.

Multan Health Department CEO Dr Munawar Abbas said that land from the food department will be transferred in order to build the facility. Previously, Nishtar Hospital and Fatima Jinnah Women's Hospital had to deal with the influx of patients. "With the addition of the new facility, the burden of patients on existing hospitals will be reduced," he said. 

Published in The Express Tribune, August 25th, 2019.
COMMENTS
Comments are moderated and generally will be posted if they are on-topic and not abusive.
For more information, please see our Comments FAQ