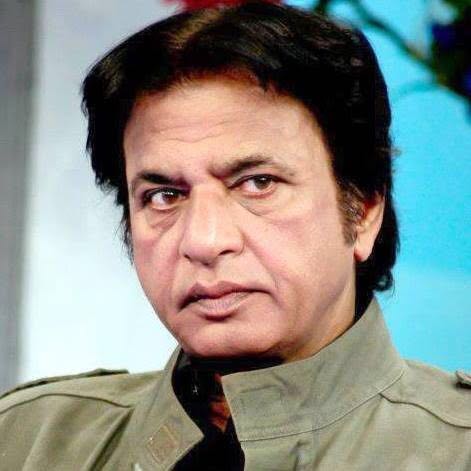 ---
LAHORE: With more than 300 Punjabi and Urdu films under his belt, Ghulam Mohiuddin has been the poster boy of what used to be called Lollywood. The over four decades of experience translated smoothly on the small screen as well but his dynamic camera presence and an arresting voice is something that every big screen star dreams of.

Mohiuddin's services to the craft of acting have been recognised both locally and internationally. It is, however, his recent accolade that he is most proud of; the government of Pakistan has announced the Pride of Performance award for his contributions to the country's cultural legacy. The actor will receive the award next year on Pakistan Day.




PHOTO: FILE

Talking to The Express Tribune, the veteran actor said he is overjoyed by the respect and acknowledgment.

"After serving Lollywood for 43 years, the government of Pakistan has considered me for this prestigious award. I am happy about it," he said.






Recalling the heydays of Lollywood, the Sawal 700 Crore Dollar Ka actor said that he foresees a stronger and more stable local film industry in the future.

"I have witnessed Lollywood go through some serious ups and downs but now I am happy to see local films grace the big screen once again," he said.






"Pride of Performance award is my right and it should have been given to me many years ago," stressed Mohiuddin.

"But I am gratified that the current government has considered me for it," he further added.






According to Mohiuddin even the authorities who decide whom the award should be given to, admitted that he should have been chosen for the honour earlier in his career.

"I am grateful to them in this regard. For me, doing quality work is more important as your work is the biggest reward. Respect and love of fans is the real award for a true artist," the Khamosh Raho actor said.

"However, the current government has honoured me and the entire film fraternity is congratulating me. This is a good feeling. I have been truthful to my work which is why most of the films I have done have been super hits," he further added.

It is pertinent to mention here that the Son of Pakistan actor began his film career in the 70s. It all started from the film Mera Naam Hai Mohabbat which was a block buster. Due to the film's success, Mohiuddin's career kicked off and since then one film after another has been added to his huge legacy.

The Jeeva actor shared great chemistry with divas of the past such as Neeli, Babra Sharif, Gori and Nadra to name a few.

Edited by Haddiqua Siddiqui

Have something to add to the story? Share it in the comments below.