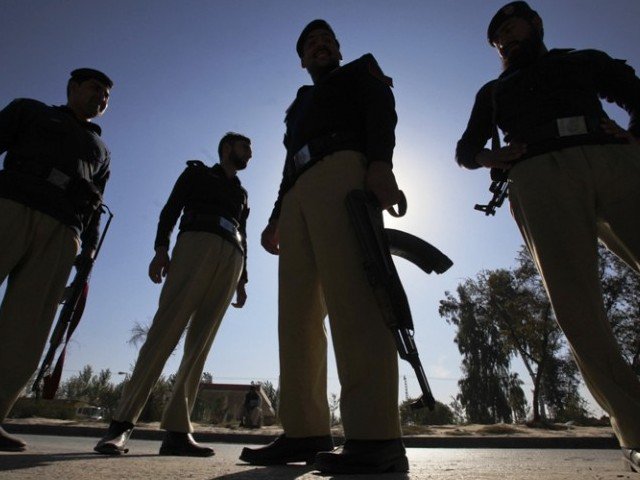 ---
LAHORE: As the eight-hour shift at Lahore police stations introduced by Capital City Police Officer (CCPO) BA Nasir a few months back is yet to be implemented in letter and spirit, the Station House Officers (SHOs) have been left out altogether.

Delineation of fixed duty hours has been a serious issue for police force in the provincial capital. It is considered to be a complete round the clock job. On the ground, on a few occasions, the officials have sometimes to perform duty more than 16-24 hours.

This is often quoted whine of the foot soldiers. A sub-inspector talking to The Express Tribune said in his job career, there have been many weeks when he went home only for few hours ie three to four hours.

This is referred to as a consensual statement that these uncertain duty hours cause many behavioural issues among the officials. This is one of the major reasons for sleep deprivation, restlessness and sense of alienation as they are unable to pay attention to their family life.

PM Secretariat clerk sways police to bail brother

An SHO told The Express Tribune that there was a realisation at the optimum level. However, the lack of manpower was a major hurdle. He said if the concept was to be materialised in the real sense, the current strength of the force needs to be multiplied three times.

In such a scenario, the step was welcomed by the force for being welfare-oriented. Constable Muhammad Shahid commented that the shift system was good because it ensured mental peace for the force after they were aware that they could go home. The orders were issued to the field officers and briefings were also conducted on an eight-hour shift.

However, this could not be implemented in letter and spirit. Head constable Islampura shared with The Express Tribune that the system was yet alien to their police station. He said ever since he joined the department, he had been working 12-hour a day.

Lower Mall head constable said that they had been complying by CCPO orders of an eight-hour shift since the day they were communicated.

Badami Bagh Head Constable said though they were aware of the orders. However, following these thoroughly was not in their capacity due to poor strength at the station. Admiring the benefits of the system, he said it somehow helped with relaxed duty hours.

Police arrest paedophiles, recover videos

Old Anarkali head constable also refuted the implementation of eight-hour shift. He said they followed 12-hour a day duty. While the Gulberg head constable said they were following eight-hour shift system.

An SHO complained that though the workforce under him had been allowed an eight-hour shift he being the in-charge remained engaged the whole day. He added that he requested for introducing the shift system for SHOs as well.

Another SHO contented that this demand was impractical as an SHO was an authority and no one wanted to disperse his powers even when there were so many interests attached to it. Secondly, an SHO being one in-charge was also held accountable. When there were many SHOs, who would be held accountable.

The Spokesman for Lahore Capital City Police Vaseem Butt said that experience of shift system in police stations proved "fruitful".

"This is not," he said, "simply a shift system but comprehensive crime control strategy has been evolved to enhance the working capacity of the police force."

The spokesman said because of a shortage of upper subordinate staff shift system for SHOs in the present scenario was not possible, however, additional SHOs are already been working in absence of SHO.

"Legal impediments must be removed before taking such an initiative. CCPO Lahore BA Nasir having vast experience in international and national policing wanted to reduce work burden on the police force for better service delivery," said the spokesman.

"Traditionally, law and order deployments duties are performed by SHOs and SDPOs. Any change in settled systems would require huge considerations and deliberations," he said. 

Published in The Express Tribune, August 20th, 2019.