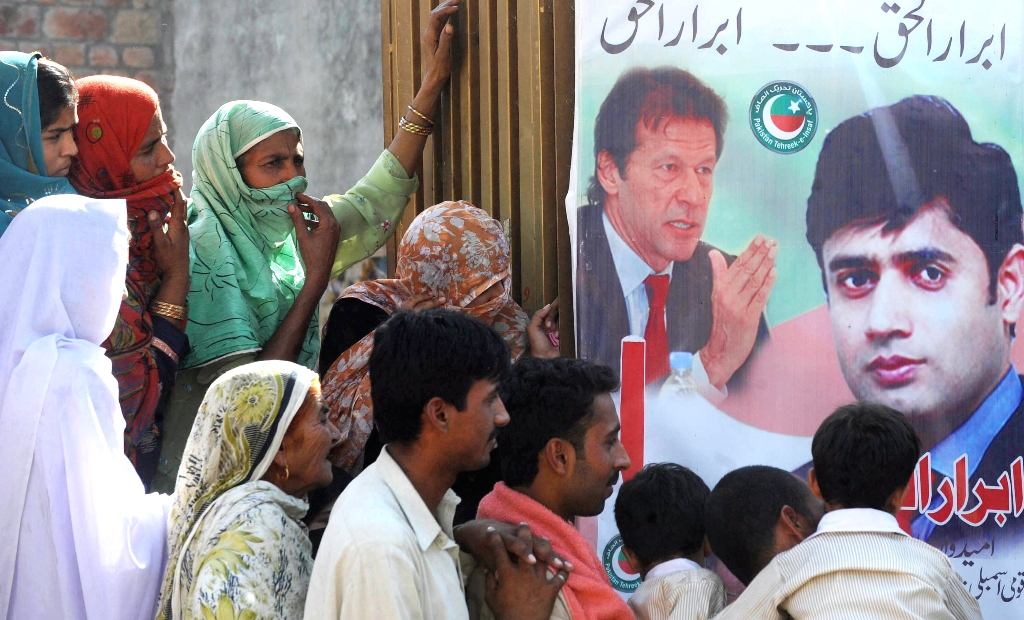 ---
ISLAMABAD: The Election Commission of Pakistan (ECP) has sought candidates list from the Pakistan Tehreek-e-Insaf (PTI) and the Balochsitan Awami Party (BAP) for two vacant women reserved seats in tribal districts of Khyber-Pakhtunkhwa (K-P).

The nomination papers could be submitted from August 23-26, according to the ECP notification.

Out of the four reserved seats for women — three belong to the PTI — one to BAP after the joining of three independent candidates from K-P.

The election on 16 seats, including five reserved — four women — one minority was held on July 20.

As per the ECP, the list submitted by the PTI for the reserved seats of women from tribal districts in K-P was not enough whereas BAP has not submitted the list.

Public notice would be issued by the Returning Officer (RO) on August 21. The names of nominated candidates would be published on August 27 and scrutiny of nomination papers by the ROs would be held on September 2.

The list of contesting candidates would be issued on September 13.
The women who are enlisted in priority list by the above political parties and registered as voters in electoral rolls of ex-Fata are eligible to file nomination papers only. The provincial election commissioner K-P would act as RO for the purpose, the notification said.

Moreover, the ECP has given one week extension (till August 26) to K-P Local Government (LG) secretary for the submission of notification for amendments in LG laws.

A two-member commission led by ECP member Punjab Altaf Ibrahim Qureshi issued the extension orders in the case related to the amendments in K-P LG laws.

K-P LG secretary said the document related to the LG laws is ready and meeting is called in the coming days. The cabinet will give final approval over the document, he told. He prayed for further extension in the submission of documents.

"You [LG secretary] are delaying the process of amendment in LG laws," the ECP member said.

"We have to draw constituencies. On your assurance, the proceeding is delayed till Monday," he said.

The member gave one week extension to the secretary and adjourned the hearing till August 26.